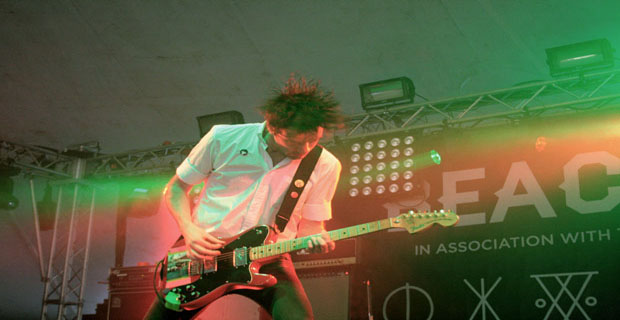 Continuing with our Beacons Festival coverage, today we present to you a bumper collection of images from Saturday's smorgasbord of entertainment. From main stage mind blowers like 2:54 and Japandroids to hidden gems like London quartet Splashh, day two brought not only another day of non-stop musical blinders but also saw the glorious sunshine return to smile upon all those scattered throughout the Yorkshire Dales. Click on the images below to kick start the slideshow and relive some of your favourite acts from one of this year's most exciting outdoor events! Enjoy!
Words and photography by Simon Bland (@SiTweetsToo).
Be sure to 'like' us on Facebook and follow us on Twitter to keep up to date with all the latest Northern music news!