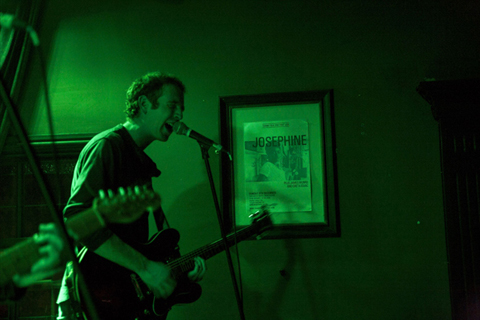 Just over a fortnight ago we helped City Reign celebrate their single launch at The Castle Hotel. It was a pretty epic night if we do say so ourselves. Before the City Reign boys took to the stage to do their thing, we had two amazing opening acts who kicked off our night with vigor. Manchester trio I See Angels were a newfound delight whilst Bristol lads Idles almost blew the Castle's ornate roof off into the rainy Manchester sky. It really was something special. If you missed out though, don't worry. Our photo man James George was there to capture the whole thing. Check out his gallery below.
It's nearly time for Northern Noise Live: Nine Black Alps w/ Goonies Never Say Die & Kraul in Blackpool. Do you have your tickets? If not head here.
Be sure to 'like' us on Facebook and follow us on Twitter to keep up to date with all the latest Northern music news!