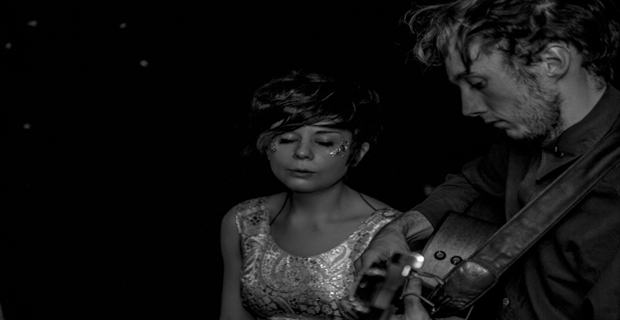 On Saturday night, the spectacular Golden Fable burst to life in a surge of musical magic at Kraak Gallery, our temporary home following a brief excursion from The Castle Hotel. It was at this well hidden but well worth finding venue that the first of our two November Northern Noise Live shows took place. And it just might have been our best one yet. Acoustic singer-songwriter David Strafford made fans instantly at ease, delicately finger picking songs about everything from love to rock and roll whilst effortlessly chatting to the crowd. By the time his set was over, our eager audience was more than ready for tonight's main act. Golden Fable instantly lit up the stage, creating a sound that was truly greater than the sum of its parts. If you missed this weekend's show, don't worry. Here's what it looked like…
To buy tickets to Northern Noise Live: City Reign (Single Launch) & Idles or Northern Noise Live: Nine Black Alps, click here.
Words by Simon Bland. (@SiTweetsToo)
Photography by James George. (@James_George_)
Be sure to like us on Facebook and follow us on Twitter to keep up to date with all the latest Northern music news!