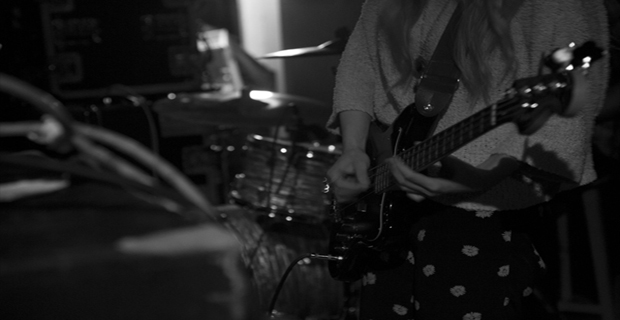 On Friday night we welcomed Novella, Towns and Temple Songs to Sound Control Manchester, one of the cushiest venues we've ever had the pleasure of boozing in. Those in attendance that evening witnessed some electric performances from a trio of the UK's hottest upcoming acts and three bands that we've been going on about for ages. And rightly so, Novella's rare Northern performance was quite a sight, as was Towns' climactic return to Northern Noise Live and Temple Songs' arresting opener. Those who missed out, really missed out. Not to worry though, we were there with our fancy cameras to capture a taste of evening's atmosphere. Click on the gallery below to relive one of our best nights of live music yet.
We'll be at The Castle Hotel on Saturday for Northern Noise Live: Coves w/ Jaws & Civilians. Buy tickets here.
Words by Simon Bland. (@SiTweetsToo)
Photography by James George.
Be sure to 'Like' us on Facebook and follow us on Twitter to keep up to date on all the latest Northern music news!