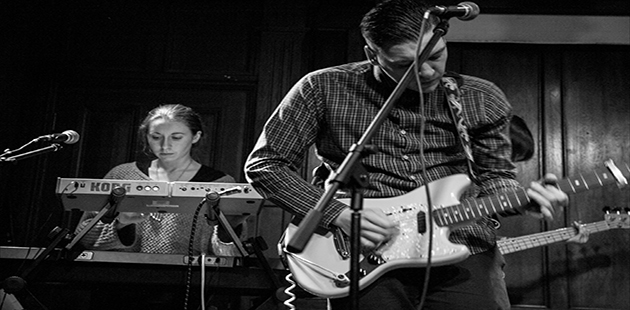 Last Saturday we returned to The Castle Hotel and once again our amazing photo man James George was there to capture the night's extraordinary events. For our first show of 2013, we picked three acts who we knew would be able to start our new year of shows with vigor, excitment and a healthy dose of buzz. NME touted Manc band We The Dead took the top spot of the night, with enigmatic duo Narwhals and Brummie-turned-Mancunian songstress Kiera Lawlor warming up the crowd. Here's what you missed.
All photography by James George. (@James_George_)
Words by Simon Bland. (@SiTweetsToo)
Be sure to 'Like' us on Facebook and Follow us on Twitter to keep up to date with all the latest Northern music news!