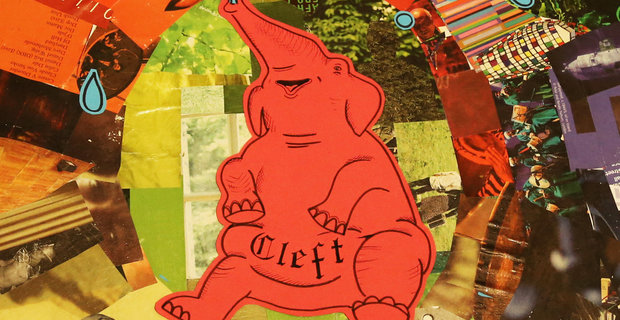 If a picture paints a thousand words then surely a song without lyrics has the potential to conjure up the same number of crazy interpretations. That theory is certainly true of Manchester's self-professed 'Turbo Prog' duo Cleft who specialise in crafting intricately woven, instrumental rock odysseys. We caught up with the guys to discuss their history, recording their crowd-funded new one BOSH!, unusual song names and their thoughts on Night & Day Café's current dilemma. Check out the Q&A below!
Hey guys, so tell us a little about yourselves – how did you two meet?
John: "We met on the internet. Romance was in the air and we both WLTM a BHM with GSOH and an occasional tendency to be a CD for NSA BBW fun. Make of that what you will."
When you guys started out, you described your sound as Turbo-Prog – would you say that's still an accurate description for the music you make?
John: "Correct. We're pretty sure we coined the term 'turbo-prog' and we're sticking to that stupid genre because we don't really know what else to do. We're not really typically math-rock, nor are we prog rock. Think of it as music for those with a short attention span."
Who would you cite as your main musical influences?
John: "Difficult one this. We've both got a pretty wide range of tastes, but you could probably boil Cleft down to: Oceansize, Tool, The Mars Volta, Meshuggah and a sprinkling of Prince."
Your music is quite technical and intricate – does this impact your writing process?
John: "We just approach it in a different way than we have in other bands. Most of our tunes come from jams that we have in the rehearsal room where we bounce ideas off each other. We tend to take our little stereo recorder, get these random idea nuggets down, and then re-visit them further down the line where we wrangle them into something that's song-shaped."
Did you ever toy with the idea of including vocals – would this be something you'd consider in the future or are Cleft instrumental all the way?
John: "We've got some vocals courtesy of the amazing Matt Franklin on one track on BOSH!. It's definitely a whole heap of fun writing with that in mind and having someone else perform with you, but we're definitely staying instrumental for everything else. We'd rather start another band for that than force vocals into the other stuff."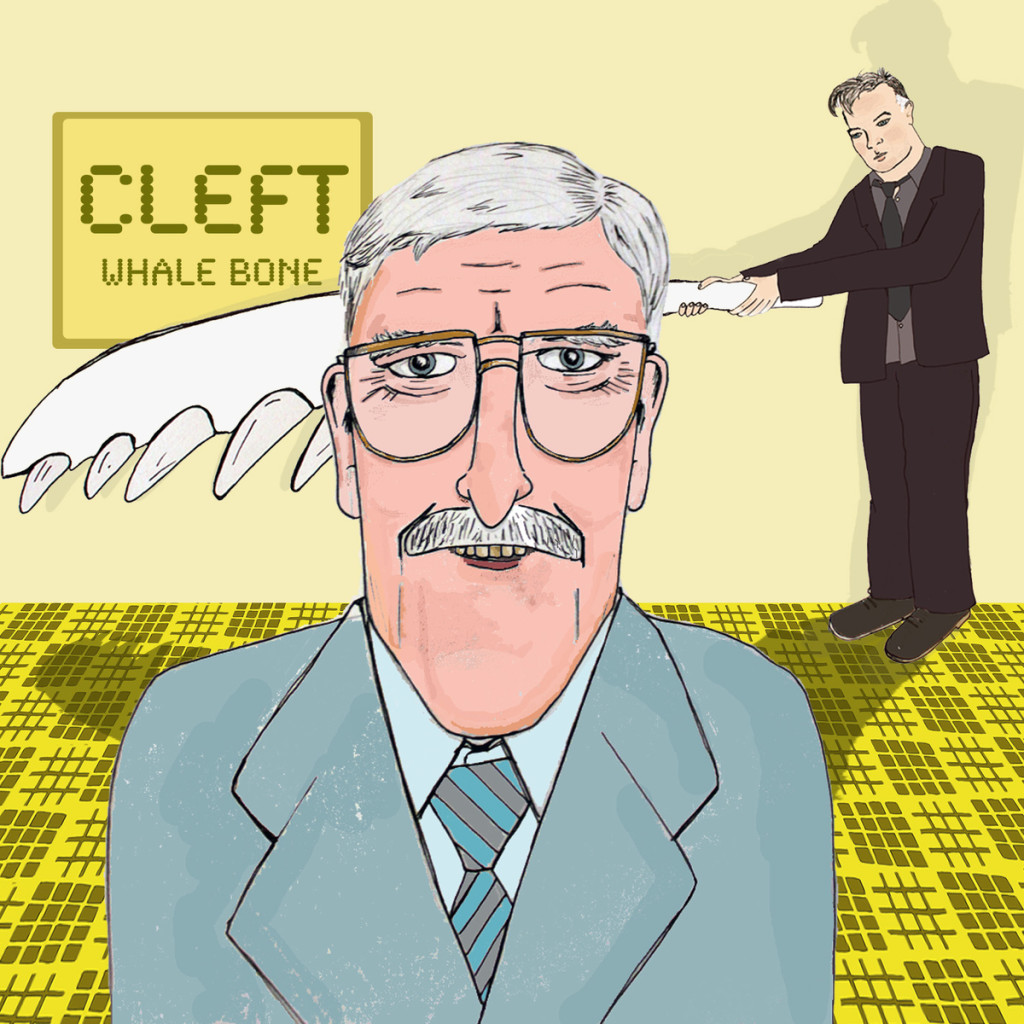 I imagine writing lyric-free music can be more liberating – is the case?
Dan: "I suppose so. We've both played in more traditional bands with vocal based songs and I think to a certain extent that Cleft is the product of our collective experiences. I personally have found myself listening to more and more instrumental music over the past few years. There's something really interesting from a musician's point of view about music with no words; musicians trying to convey emotions and feelings through their instruments. That being said, we do have a guest vocalist on BOSH! in the shape of Matt Franklin from a band called Halfling's Leaf. He did an amazing job of writing and performing some brilliant stuff on the tune 'Elephant In The Bar Room'. He was great to work with, we had a good laugh recording him."
You've recently put the finishing touches on your debut record BOSH! which was crowd funded. Who's idea was it to open the doors to KickStarter?
Dan: "We'd talked about crowd funding the physical production of the album for quite a while and eventually decided to take the plunge. We felt pretty nervous that it would blow up in our faces and no one would help us out, causing all sorts of public embarrassment. We were absolutely stunned by the support we received and how quickly we hit our goal. I'd recommend crowd funding to any independent artist – it's a brilliant way of generating funds without involving a label or any other external bodies that will eventually be looking to take their cut from your already close to non-existent (at least for us) profits."
Were you surprised at the response?
John: "Yes! We thought we'd give it a go, and when we smashed over £1000 in 3 days I was pretty astounded that people would help us out so readily. Without our backers we'd never have managed to release the album on 12" vinyl, so we owe them a debt of gratitude (which will be paid in the form of artistic lap dances)."
How was the recording process?
John: "Both a lot of fun and a lot of work. We'd both learned a lot recording the previous two EPs ourselves so we were much better prepared for how to get the 'Cleft sound' out of us and into the computer. The album was tracked by us at Spirit Studio in Manchester and Edge Studios in Cheshire, mixed in Dan's glamorous bedroom, and we spent a lot of time making sure we did it the best we possibly could on a shoestring budget."
Was there any extra pressure knowing your fans had put down their cash for the album?
Dan: "I suppose so. We've mostly just been really excited to get the album out, especially to the people that helped make it happen. We're really proud of the whole thing so it's great to finally be able to get it to people and see what they think."
12 Second Panda, Buffet Remorse, Alec Baldwin's Hair – I love your track titles. Talk us through the creative process of thinking of the right track name…
John: "Some of them just turn up like a fart in a lift and they seem to fit the tracks, so we let them. Quite often we'll think of a funny track title, write it down and then just give it to a new track when we see fit. We usually just think of stuff that makes us laugh or has some kind of silly reference, plus we both like words, alliteration and their combinations thereof."
Your releases boast some great cover art – who creates it and what's the inspiration behind it?
Dan: "My beautiful and excellent girlfriend Jessica Wild created the artwork for both the Whale Bone EP and BOSH!. Whale Bone's artwork is a Stewart Lee reference (search Youtube for Belligerent Footballers)."
John: "The BOSH! artwork is actually a collage that Jess did by cutting, sticking and drawing, and what you see is actually the exact photo of that. I thought it was great when I first saw it in the design stages, and the finished product blew my little socks off. We tend to go for colourful stuff and loud, bright colours as our music is loud and (hopefully) colourful, plus we get a bit fed up of moody band shots and overtly arty covers."
Your music is starting to be featured in a lot of different places – how does this feel?
Dan: "It's always a buzz when people share our music, whether it's a blog, radio station or just a person on Facebook or Twitter that really likes one of our tracks. I always say that we're super self-indulgent and aren't arsed whether people like our music or not, as long as we like it. But it's really REALLY nice when people do like it; there's no feeling quite like the ego stroke we get when someone tells they like a particular tune, or asks us some geeky question about a certain bit. It makes all the dull rubbish that comes with touring worthwhile."
You recently received your first ever fan made video, that must have been pretty flattering…
Dan: "Yeh that was great. A very strange video it is too."
And finally, as a Manchester band, what are your thoughts on the potential closure of Night & Day Café and what was the first band you ever saw perform there?
John: "We've played there a couple of times, and would be pretty upset if it was force to close based on the actions of a minority. It's a great home for live music and if it goes ahead, may set a precedent for further venue closures based on similar issues. We've both signed the petition and have shared it around, so let's hope that Manchester Council will see sense and support the arts. Ashamed to say I'd never been to the Night & Day before I moved to Manchester, so the first time I went there I was playing a gig in it with Coroner for the Police in March 2012. My girlfriend Ali saw Haven there in February 2002 though."
Catch Cleft on tour:
3rd Feb
Words and interview by Simon Bland (@SiTweetsToo)
Be sure to Like us on Facebook and follow us on Twitter to keep up to date with all the latest Northern entertainment news!