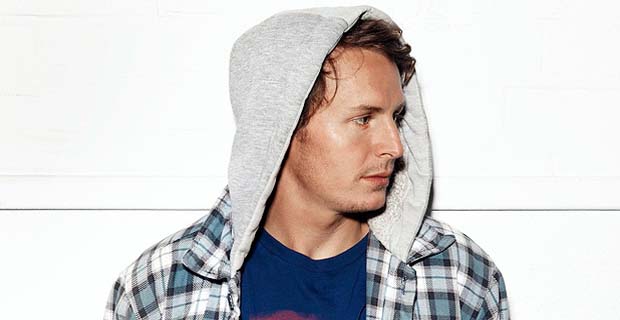 23-year-old Ben Howard has gathered quite a fan base.  All those who doubt this claim need only look around Manchester's Ruby Lounge venue tonight.  Fans of this rising alt-folk star are positioned tightly in front of an intimate stage awaiting a glimpse of their youthful hero.  And there's a broad range of them on show too – everyone from beer swilling students, to wine sipping nine-to-fivers have turned up tonight to find out what all the fuss is about.  And without ruining the ending, they don't leave disappointed.
Hot off the heels of his warmly received debut Every Kingdom, Howard can seemingly do no wrong.  His every move is met with audience awe as he picks strings or transforms his guitar into an impromptu drum via a quick whack. All the while a broad smile is plastered across his face, clearly in awe himself at the enthusiasm on show from tonight's attendees.  Whenever the crowd gets too excited Howard manages to calm them with his rootsy stripped down sound, showcasing Every Kingdom's audio gems.
Gentle tracks like Diamonds and Further Away perfectly display this young singers vocal prowess, while a performance of Under The Same Sun proves he has the highly trained guitar skills to match. It's no easy task converting a Northern rabble into a still and silent church congregation, but Howard manages it with memorable performances of Gracious and Black Flies.  However it doesn't stay quiet long, Every Kingdom's more upbeat tracks get this crowd moving again in no time.  The Fear sends ripples throughout the Ruby Lounge while fan faves Old Pine, The Wolves and debut single Keep Your Head Up prove to be this evening's highlights. It's safe to assume tonight's audience went home feeling lucky to have caught this rising star in such a small venue.  There's no doubt that we'll be seeing much more of Ben Howard in 2012.
Words by Simon Bland