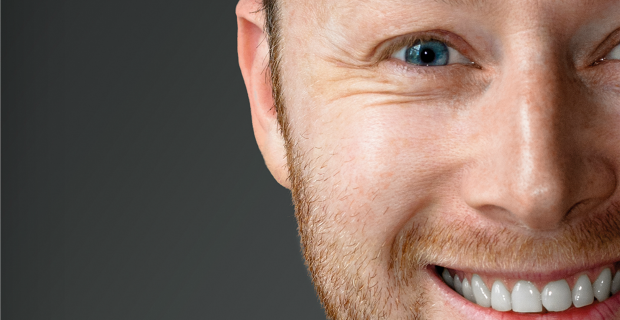 Not even the heavens opening could stop Limmy's fans making the trek to The Lowry tonight, which is handy as that's exactly what happened. As Glasgow's sometimes-telly, more-often web comedian hits the stage fifteen minutes later than planned (thanks thunderstorm) he's met with a raucous cheer, something that doesn't go amiss. "Yes!" exclaims Brian Limond or Limmy as he's better known. "And on a Tuesday night! Thunder and lightning!" Fans have been waiting a while to see their favourite characters live on stage and tonight's that's just what they're going to get.
Albeit, "With a wee twist". Limmy makes clear from the get-go what we're likely to see this evening, bringing us a show that feels very much like a bookend to his off-the-wall BAFTA-winning TV series Limmy's Show. It's part sketch comedy, part-panto interaction, part-Butlins romp and all very Glaswegian but Limmy's offbeat, thoughtful style has clearly cultivated an audience in its scant three series airtime. It shows, too. Tonight's crowd cheer as soon as they see even the slightest glimpse of their telly show faves. Be it the laptop sketch, paranoid businessman Mr Mulvaney or vindictive pseudo-psychic Raymond Day, there's clearly a lot of love for the character comedy Limmy has created.
Fellow Scots Paul McCole, Alan McHugh and Kristen McLean help Limmy flesh out his full stage offering, with some quick cuts and nimble lighting and musical cues replicate the pace and feel of his TV series. Tonight's the first show of Limmy's brief UK run and there are moments where things feels a little thrown together, most notably an audio segment cued early that prompts a little eyebrow raising confusion. Likewise, some bits feel a little two-dimensional and panto-y, particularly a Tina Turner dance-off involving gag wigs. Luckily, fans have enough fondness for Limmy to overlook these minor flubs and flaws – falling over themselves when he heads out into the crowd for a NSFW rendition of visual bit, 'She's turned the weans against us'.
Smart video clips help buy some time between costume changes, bringing the other aspect of Limmy's comedy nicely into play and earning some of the evening's biggest laughs. But it's characters like rambling stoner Dee Dee discussing his troubling relationship with a toothbrush and Adventure Quest guide Falconhoof that get the most praise, with the latter recreating the much loved 'Kill Jester!' sketch with the help of an all-too-eager audience.Limmy's said this might be the last time we see these characters in the flesh, so it's fitting that he wraps things up on a high note, having recovering junkie Catherine McCafferty walk off into the sunset with her hero, Wet Wet Wet's Marti Pellow.
While tonight's show may have been a bit of a mixed bag (and a little inaudible for those who struggle with strong accents), it's hard to deny the love for Limmy and his bizarre characters that exists beyond Hadrian's Wall. Hopefully this won't be the last time we see them brought to life.
Words by Simon Bland (@SiTweetsToo).
Keep up to date on all the latest Northern entertainment news by following us on Twitter, Facebook and Google+.