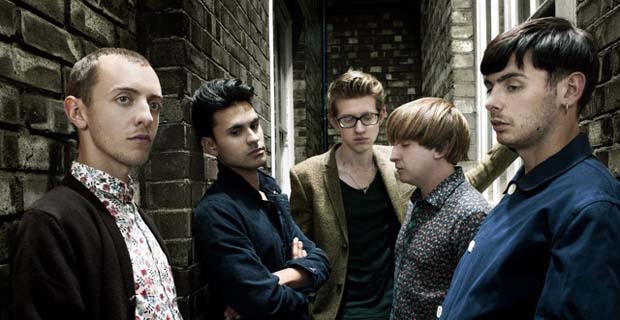 A few weeks ago you will have seen the preview for this gig, in which Chapel Club announced they would be playing not one, but two sets for their fans. A bold move considering that this means we're not being introduced to the new songs, all polished and mastered, on the radio. We'd be hearing the live, hopefully well practiced versions, performed before our very eyes.
 Trouble is, they decided to play the set of new material first – five songs back to back. No real introduction to them, or any warning that this would happen. Looking back at the rest of the crowd, they seem a little confused as to why they didn't know any of the material. Those watching seemed puzzled as to why people who looked suspiciously like Chapel Club had taken to the stage to play instruments that Chapel Club don't play – Synthesizers.
 Yes. Synths – that is Chapel Club's 'new direction'. Synths – three of them. Nobody was overly impressed, band included. We'll give them the benefit of the doubt as they are pretty new and all the kinks of a live performance will be ironed out throughout the tour. It still doesn't change the fact that Chapel Club seemed to be their own support act.
 They weren't even the best support act.
 That honour went to Clock Opera, whose lead singer sported an impressive beard. The music was more impressive, and they were a real unexpected highlight. Confident and upbeat, they owned the stage and the music really got the crowd warmed up, which is exactly what they were there to do. When they started beating at silver teapots and tins you could tell this was a band having fun, they wanted to make you a fan. As they played their last song Lesson No.7, I became one. Superb.
 httpv://www.youtube.com/watch?v=2iRsL8JMo7Y&feature=related
 Chapel Club came on for their second set knowing they needed to get the crown back on side. Thankfully they started with Surfacing and Five Trees, straight away, reminding the crowd why they were really here. The band looked more comfortable playing the songs from the first album, Palace, and every so often lead singer Lewis Bowman would give a relieved grin to the crowd – he was enjoying himself up there now. Moody and majestic – this was the Chapel Club everyone had come to see.
 Except that mid-way, Lewis announced that they would be doing a cover and the band proceeded to play. It was odd. It was a Janet Jackson cover. It was odd. It didn't fit in the set. It was odd.
 They soon got back to their best, with Eastern Girls and performances from their Wintering EP, showing why there was such excitement about them in the first place.
 Drop the synths please.
 Words Daniel Savage