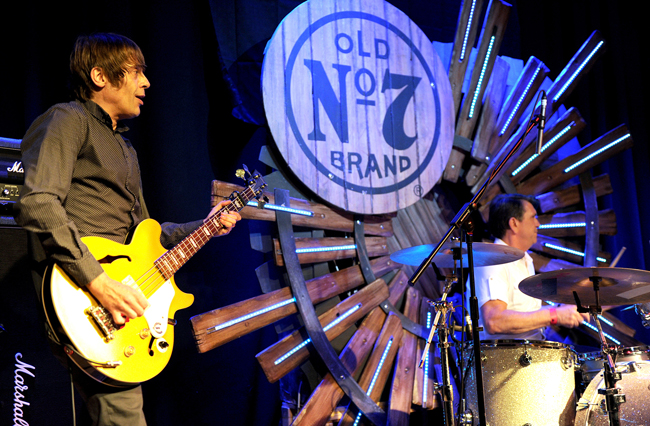 Jack Daniels is a generous guy. As Northern Noise enters Band On The Wall, the site chosen to host Manchester's edition of The JD Set, we're greeted with a complimentary Jack and apple to sip while we peruse the venue.  And what a venue it is. Looking like a scaled down Manchester Apollo, this mini-music hall allows fans to get up close and personal to its performing acts.  And that's what tonight's all about. Let's backtrack a tad…
Jack Daniels, the rock star drink of choice, is stepping centre stage for three nights only.  This brief UK trek will see Tennessee's rockstar rocket-fuel host a handful of intimate shows with a twist.  Here's the deal: three cities and three musical icons each paying homage to the work of another key musical act.
London saw Ash frontman Tim Wheeler proclaim his love for Pixies. In Glasgow Texas songstress Sharleen Spiteri recreated Bowie's greatest hits. However, it looks like they've saved the best for last as tonight indie icon and Stone Roses bassist Mani pays tribute to The Smiths. Not only that, but by personally inviting some of the North's most prolific artists, including The Enemy's Tom Clarke, he salutes the entire Manc music scene past and present.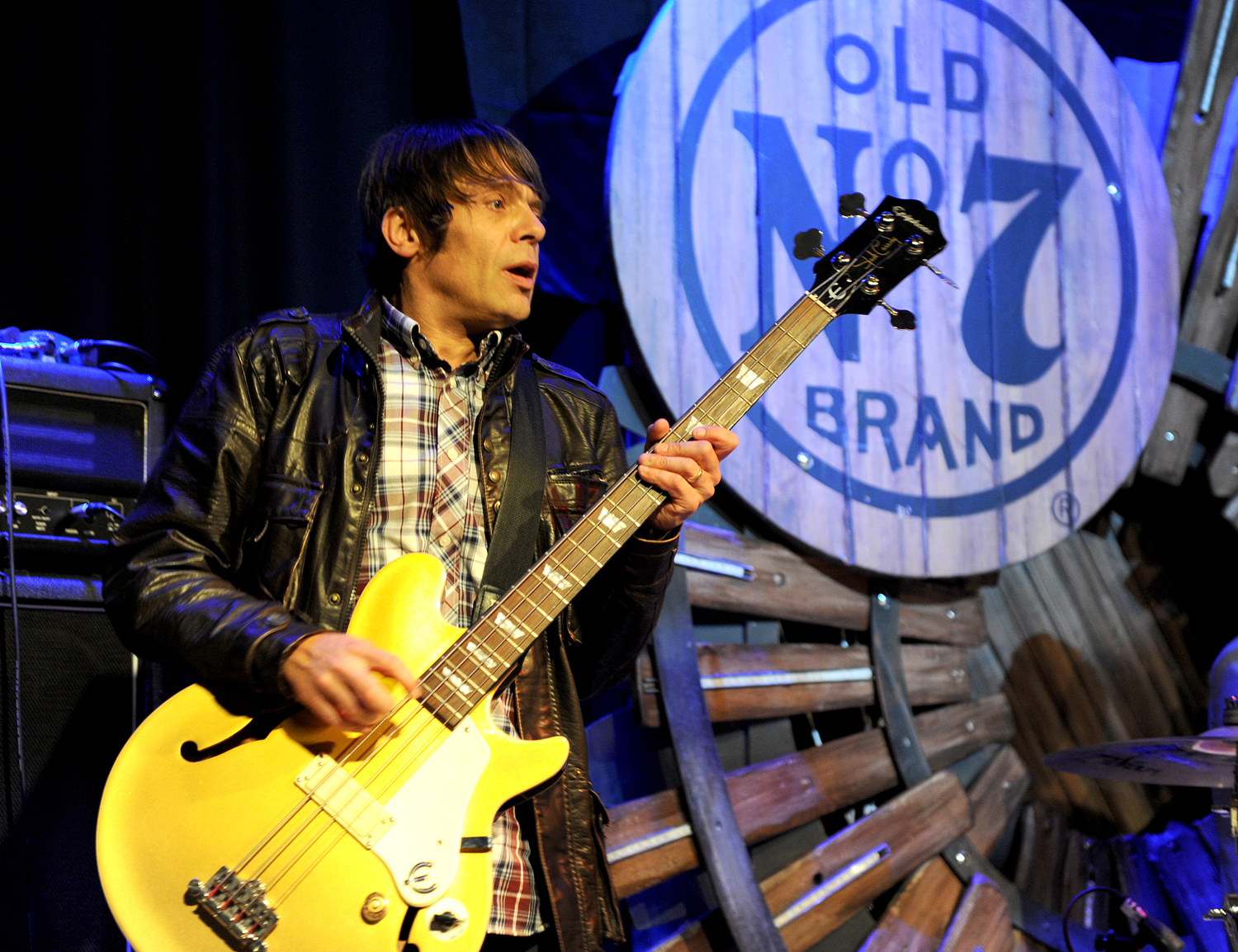 There's no doubt that fans are in for a real treat, and speaking of fans, more are appearing every minute. It's not long before Band On The Wall is chock full of ticket holders.  Scoping the venue, which it's worth mentioning, is nicely decked out in Jack Daniels motifs; the broad array of fans tonight's show has attracted is immediately noticeable.  Half the crowd are old-school Smiths fans, middle aged and a bit worn around the edges while ultra-hip twentysomething newcomers constitute the remaining half. Yet both share the same giddiness at the thought of seeing the spirit of The Smiths resurrected.
Northampton's The Moon's take to the stage first warming the crowd up with a blistering set. The Boy With The Thorn In His Side gets the crowd moving while Mani lends a hand on closing track There Is A Light That Never Goes Out.  The energetic Kid British are up next giving a reggae twist to tonight's proceedings.  William It Was Really Nothing wins the crowd over while Mani returns to join this Manchester seven-piece for Smiths' classic Heaven Knows I'm Miserable Now.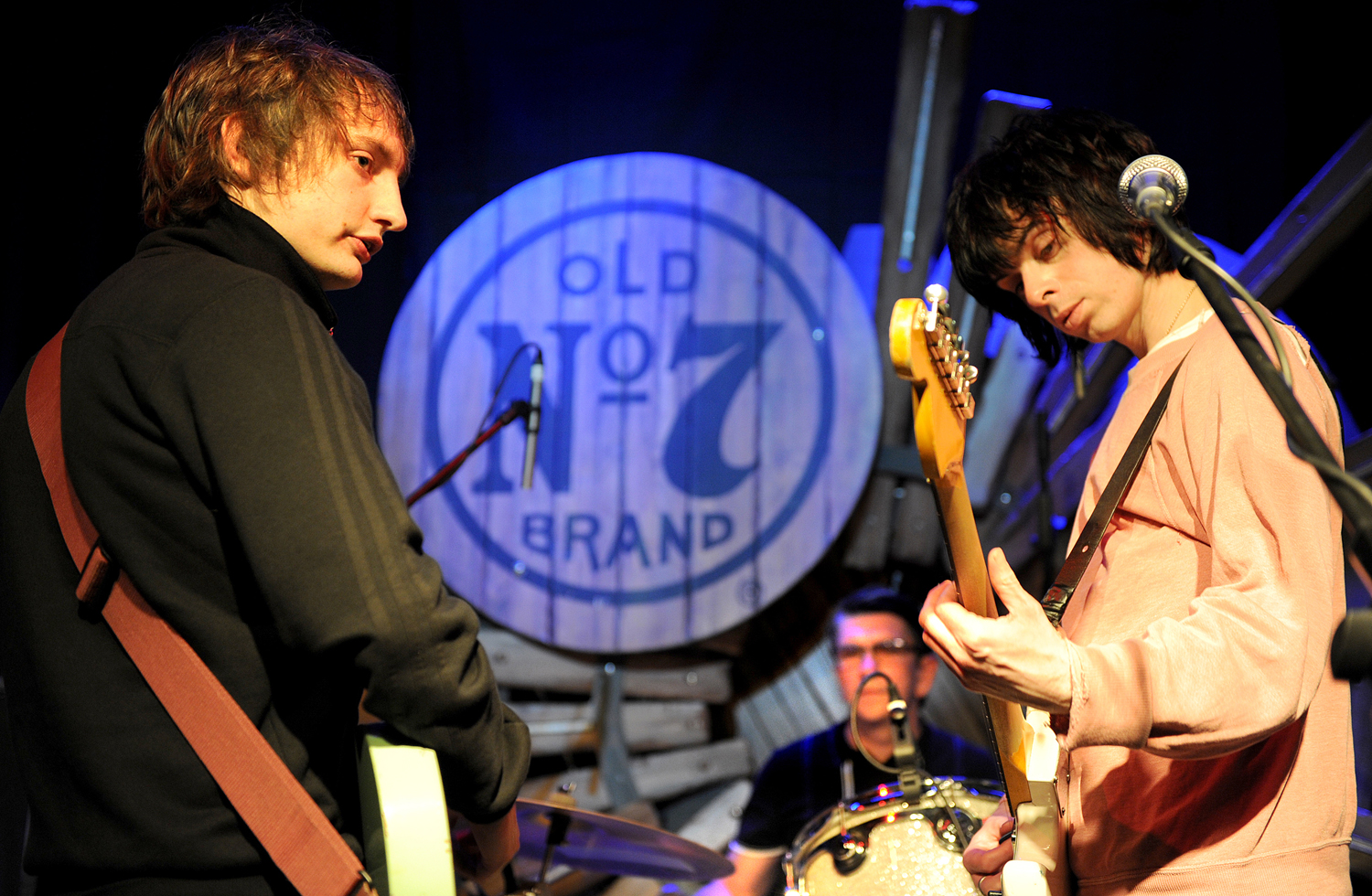 Gary Briggs of Haven and Freebass fame assists Little Barrie with Some Girls Are Bigger Than Others and London before Tom Clarke takes to the stage for tonight's thundering finale.  Mani helps Clarke verify that like a fine wine, This Charming Man has only improved with age, while a special appearance by Smiths' drummer Mike Joyce pushes the crowd over the edge with breathtaking renditions of Panic and How Soon Is Now.  Tonight Jack Daniel's gave Manchester the gift of being transported back to a chaotic '87, where Morrissey, Marr and Co. left these Northern streets to take on the world. Jack Daniels is indeed a generous guy.
Photography courtesy of  Shirlaine Forrest