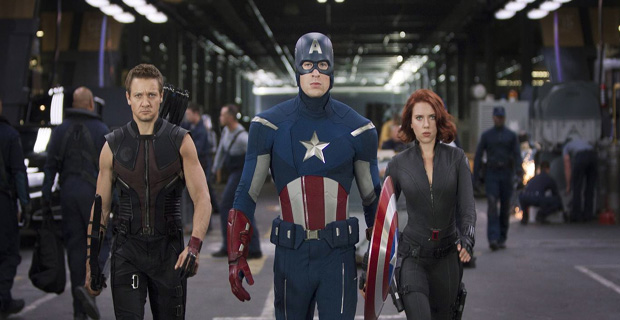 Summer's just around the corner and if you thought that festivals were strictly limited to vast, beer can littered fields then think again. Manchester's Odeon cinema has arranged its own indoor extravaganza to last you the next few weeks by restoring some fan-faves to their former big-screen glory. That's not all theaters have to offer this month either. Horror, action, documentary – there's something for everyone and more than enough entertainment to keep you busy until that summer sunshine arrives. Enjoy!
Go Check Out…
The Cabin in the woods – Out Now!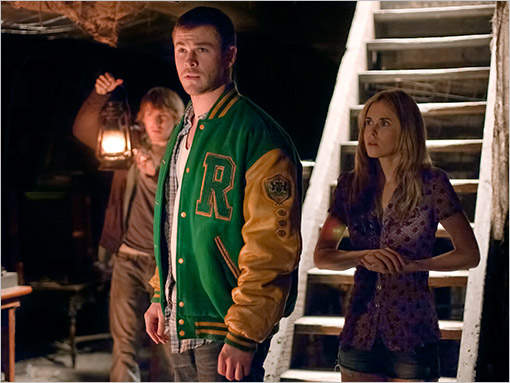 Director Drew Goddard pulls no punches for his ballsy debut, taking the horror genre on a joyride through his twisted imagination. On the surface the plot is simple: five teens head to a remote cabin deep in the woods for a weekend of fun and fornication but when one of them accidentally reads from a mysterious book all hell breaks loose. You may think you have this one clocked but rest assured, you don't. Trust us, if you go down to the woods today you're in for a big surprise.
Have you read our chat with Drew Goddard? No? Then click here.
The Avengers – Out 26th April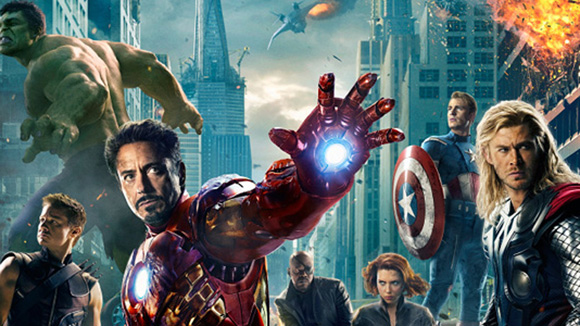 The wait is finally over.  April marks the arrival of The Avengers Assemble. Ever since Iron Man burst onto the screen back in 2008, Marvel Studios has been teasing fans, hinting at a bigger party down the line that all of its heroes will be attending. The Avengers Assemble sees director and self professed comic book geek Joss Whedon wrangle the likes of Iron Man, Captain America, Thor, The Incredible Hulk, Black Widow and Hawkeye for a mission that will take the combined efforts of all their super-powered skills to overcome. Thor's brother Loki is the big bad here but he's not alone…Can this larger than life troupe save earth before it's too late or will they be forced to avenge its memory? Find out for yourselves.
Marley – Out 20th April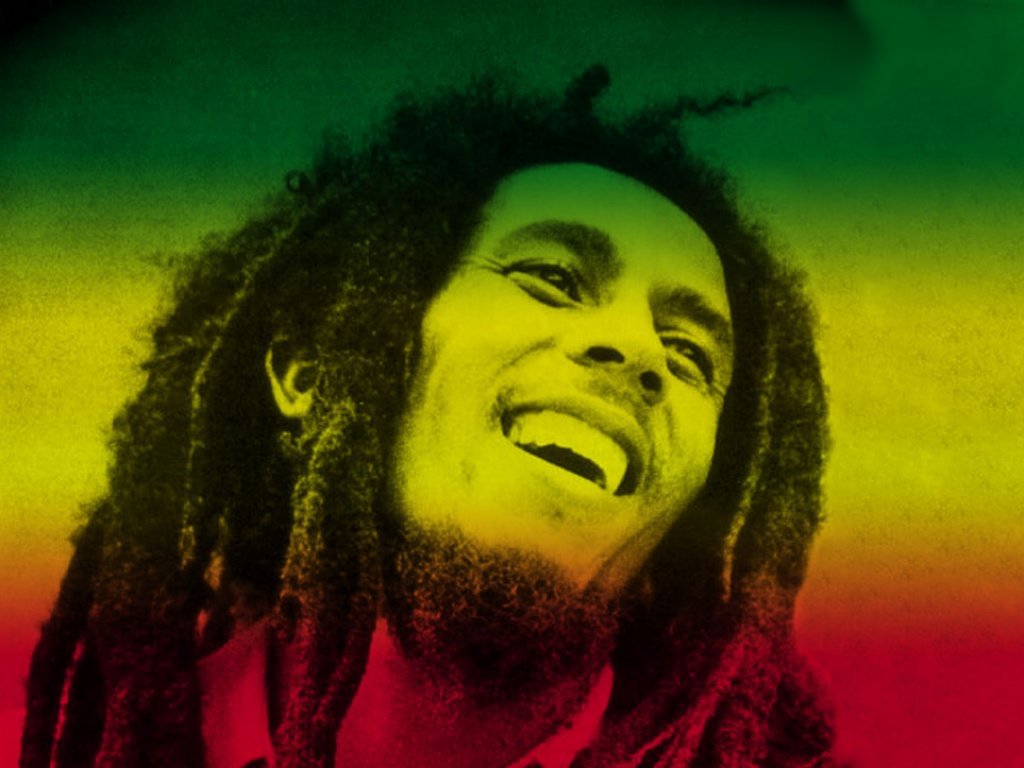 Academy Award winning director Kevin MacDonald chooses Reggae legend Bob Marley as the subject of his latest documentary and by talking to those who knew him best, offers a definitive account of the songwriter's tragically short life. For fans there's lots to marvel at here; snippets of previously unseen footage and music, telling interview with family, friends and band members – all of which give us an insight to what motivated this cultural icon of the seventies.  Through Marley's work we also glimpse the struggles of his Jamaican homeland and how he helped unite his people and attempt to bring peace. Rather poetically, the end result is thought provoking and insightful, just like Marley's music.
Definitely Keep An Eye Out For…
Battleship – Out Now!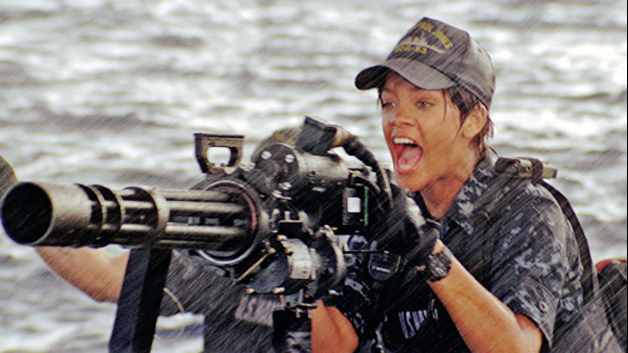 Remember that game your granddad forced you to play as a child? Well now it's a big screen movie with guns, explosions and Rihanna for some reason… Hancock director Peter Berg invites you to head to the high seas to defend Earth from a nasty alien race bent on sinking our battleships. Lead by a shouty Liam Neeson and a plucky young marine played by Taylor Kitsch, this gung-ho actioner is prime Orange Wednesday material. With tons of explosions and plenty of cheese, this popcorn movie will have you smirking along to all its OTT dialogue and alien combat. If you're a fan of things that go boom, then this one's for you.
Being Elmo – Out April 27th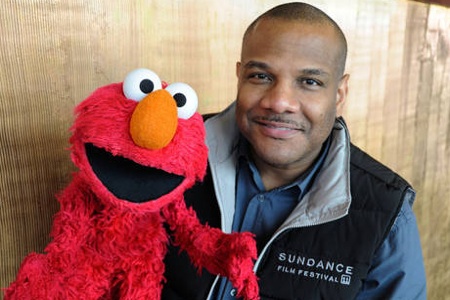 Despite being a three-foot tall fuzzy monster, Elmo is one of the most recognized faces in the world. Kevin Clash, on the other hand, is not. He's the multi-talented puppeteer of Sesame Street's most famous face and the subject of this eye-opening documentary. It tells Clash's unlikely story and determination to track down his even more unlikely dream job. From his humble Baltimore beginnings organising and performing free shows for sick kids, to realising his wildest fantasies by inventing Elmo and working alongside his hero Jim Henson. This heart-warming documentary pulls out all the stops to show you that anything is possible if you try hard enough.
Flashback Film Festival – Odeon Manchester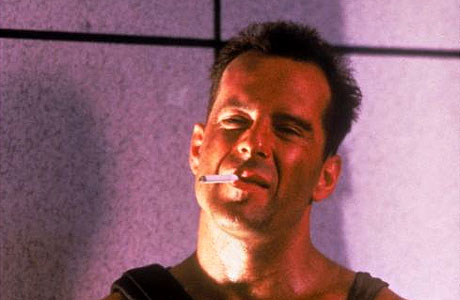 John McClane will return to the big screen this month. He's not alone either, Indiana Jones, Ron Burgundy and Ferris Bueller will be joining him as part of the Odeon's Flashback Film Festival. Introduced earlier this year, the event has been so well received that a new slate of movies have been added to the cinema's 'To Watch' list. If you're a movie fan in Manchester then these screenings are simply not to be missed. With tickets priced at just £4, there's never been a better time to relive some of your favourite flicks. In the words of John McClane, "Welcome to the party, pal!"
Full list of Flashback Festival films: 
23rd April – DIE HARD (1988) 35mm
30th April – INDIANA JONES AND THE TEMPLE OF DOOM (1984) 35mm
7th May – ANCHORMAN (2004) 35mm
14th May – THE GODFATHER: PART II (1974) 35mm
21st May – THE THING (1982) Digital
28th May – THE USUAL SUSPECTS (1995) 35mm
4th June – FERRIS BUELLER'S DAY OFF (1986) 35mm
11th June – MEAN GIRLS (2004) 35mm
18th June – GROSSE POINT BLANK (1997) 35mm
25th June – SCARFACE (1983) Digital
Be sure to 'like' us on Facebook and follow us on Twitter to keep up to date with all the latest Northern entertainment news!
Words by Simon Bland.