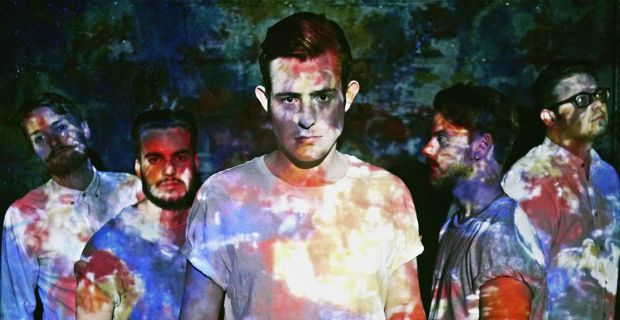 With an intense vocal delivery, reminiscent of a wired baritone mix of Devon Welsh of Majical Cloudz and Paul Banks from Interpol and backed by fluid, hazy drum loops with shimmering guitar flourishes, Manchester-based Affairs play a retiring blend of expressive and ethereal pop music.
Sharing stages with the likes of Alt-J and Circa Waves, the gloomy five piece escaped the drudgery of Hull to seek a safe haven on the weathered streets of Manchester. After years of tuning their lethargic breed of swimmingly tight rhythms and colossal chordal builds, the five piece are gearing up support for newly released single, "Brothers".
With a plethora of musical dalliances at their fingertips, the languid quintet have groomed a sturdy selection of straight-laced doom-pop decadence. Standout tune, "Cressida" is set among a lustre backdrop of delayed guitar riffs which spill into a sultry cadence, as vocalist Liam Grindell's earnest boom cuts to spit his intense tales of self-loathing sorrow. With its oddly haunting video showing a solid affinity toward their love for the strange and the surreal, Affairs manage to show wholeheartedly their desire for tailored, sharp perfection.
With a strew of gigs upcoming to celebrate their new single, Affairs will be calling at The Night and Day Cafe on September 4th. Get tickets here.
Words by Dale Smith (@TheGoldenHeron).
Keep up to date on all the latest Northern entertainment news by following us on Twitter, Facebook and Google+.