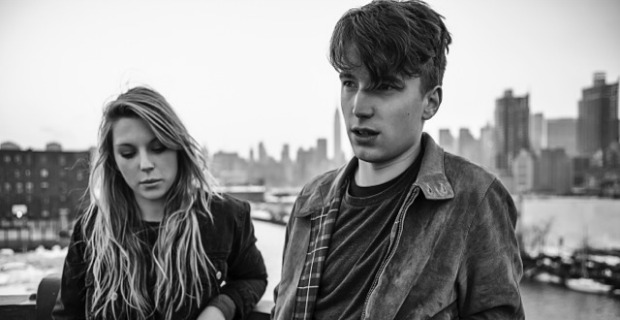 Currently based in Liverpool although originally hailing from Belfast, brother-sister duo Southern are poised to make an impact, grafting numerous genres together to generate a unique blend of leftfield pop and bluesy folk that remains distinctly their own.  Although much has been said about the band's dedicated pursual of industry cred and success over the years, their music itself is demonstrative of the long way Southern has come.
The collaborate pair of Thom and Lucy Southern have created a name for themselves via a reasonably small yet significantly memorable collection of tracks spanning multiple EPs, from the rousing twang of songs such as 'Shout It' and 'Just Think About It' to recent single 'Where The Wild Are', the latter anthem perfectly brought to life by a montage of the pair traversing through New York City.  The band's bicoastal musical experimentations are noticeably evidenced, and merge the spirit of American rock and roll with the rich indie heritage of the UK, creating something fresh and authentic in the process.
The mixture of both melody and genre that Southern continually test and tweak is apparent and represented within the dual qualities exemplified in the pair's voices.  The often understated tones of Lucy's breathier vocals on tracks such as 'Oh Won't You Go' implore the listener to take a second glance into the simple but achingly sincere lyricism brought forth, while in additional tracks also adding a complementary and unexpected undertone to her brother's rousing choruses.  Such multi-faceted capabilities continually engage listeners while the band retains their original commitment and conviction to their roots, and is what makes their new material continually exciting.
Southern's newest single 'Where I Want To Be' , due for official release on 18th August although already receiving its first play on BBC Radio 1, defies what could have been a dangerously close to cliché title, instead exploring a consciousness that gains confidence throughout the track, growing towards a sense of the future that still lies uncertain.  Lines such as 'I'm living in a metaphor' convey Southern's impeccable ability to translate thought-provoking and unanticipated lyrics into a relatable context backed by similarly complexly layered instrumentals.  This device has proved successful, and the band has established themselves a growing audience that can be attributed to both high profile tour slots supporting bands such as the Kooks this past spring as well as playing numerous metropolitan and summer festivals suited to their- frankly undeniably catchy-sound.
Currently recording their debut album, Southern's newest single is a refreshing reminder that amidst the current trend of synth-based pop gems populating the indie circuit, there's still a niche for bands that remain loyal to classic rock and roll while developing their own modern twist.
Catch Southern at this year's Leeds Festival.
Words by Ruby Hoffman (@RubybHoffman).
Be sure to 'Like' us on Facebook and Follow us on Twitter to keep up to date with all the latest Northern music news!