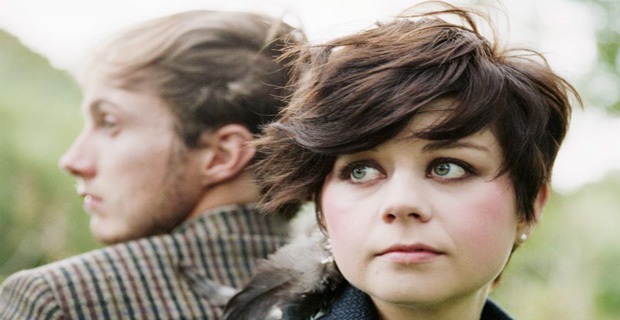 In the immortal words of pretty much every character in Game Of Thrones, "Winter Is Coming". But while the nights are getting longer and the cold is creeping in, our Northern Noise Live nights continue to showcase the hottest new music in the UK.
On November 9th, the quite brilliant Golden Fable will be headling our night which, for the first time, will be held at Kraak in Manchester. Tickets are only £6 and supports will be announced closer to the gig.

Golden Fable was born out of the multi-instrumental cult group Tim and Sam's Tim and the Sam Band. Tim McIver and Rebecca Palin, the founders of the new band decided that it was time for the charming innocence of Tim and Sam to grow up and went to their studio in North Wales to create a record with depth, darkness and beauty.
They released their debut album Star Maps on September 10th and are currently preparing to go on tour with Mercury Prize Nominated Field Music. 
Their previous EP was 'Always Golden' which, as a musical journey, takes you from intimate forests to sweeping landscapes, her voice gliding high throughout. As well as the lead single there is a fantastic cover of the Manic's 'Motorcycle Emptiness' which they have really made their own.
To see how they achieve this expanse of sound in a live setting will be truly remarkable and if you can make your way down to Kraak we doubt you will be disappointed.
words by Daniel Savage
Enjoy live music? Then you'll love our Northern Noise Live events.