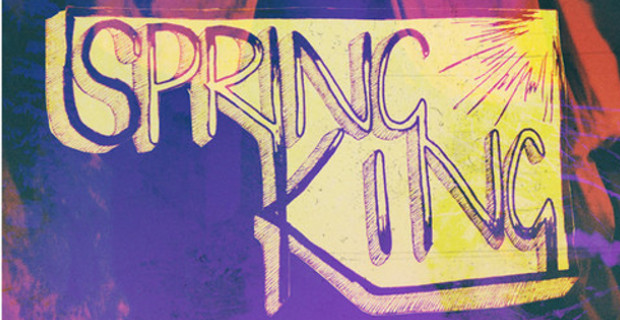 On Saturday September 28th we've got a brilliant show for you. Manchester's fantastic lo-fi band Spring King will be launching 'In All This Murk And Dirt' – a collection of ten brilliant songs – at The Castle Hotel. Tickets are only £3 if you buy in advance, making this our cheapest EVER show, plus with an advance ticket you get a FREE copy of the release!
TICKETS: https://www.wegottickets.com/event/237703
Spring King is the alias of up-and-coming producer Tarek Musa, who's previously worked with Stealing Sheep, Jethro Fox, and Chateaux among others. The Spring King sound is defined by a real pop approach to songwriting, but turned up and smothered underneath layers of fuzz and distortion. Each track is recorded in a day or deleted, allowing the true original essence and spontaneity of the creative process to shine through.  Positive words have been bestowed from NME (listing them at number 2 in their 'buzz' chart), Thisisfake DIY, and Clash Magazine.
Recorded at home alone, between a broken bathroom and an empty lounge, Tarek wrote every part and played every instrument across all 10 tracks. You can almost see the faded wallpaper and sickly tiles against which the coughs, howls and snares bounce off and echo against. From the ramshackle rock of opener 'Waiting', to the blown out punk force of 'Let's Ride', to the stripped back piano based 'Heat Of The Summer', Tarek covers a lot of ground stylistically, but there's a strong sense of pop cohesion throughout.
Support comes from Birmingham's absolutely fantastic post-punk band Victories At Sea.
So there it is: Our cheapest ever show – £3 entry with a free copy of the ten track release thrown in too. Don't be silly, get a ticket…