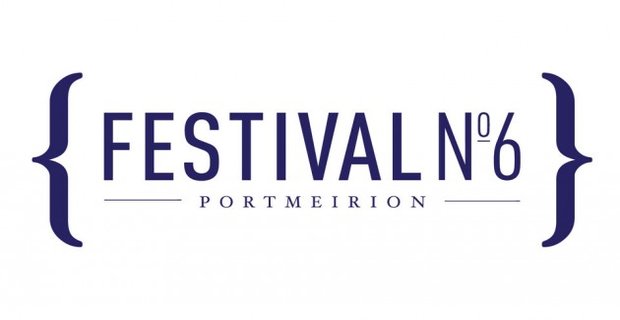 Known as 'one of the most sophisticated festivals in Europe', Festival No 6 celebrates its third year on the 5th through the 7th of September in the coastal village of Portmeiron, Wales. The culmination of the landscapes of sea, mountains and forest provide a uniquely beautiful aesthetic environment within which the festival is set. The stylish location provides an attractive and sophisticated alternative to those that may not be fond of the dirt and grunge associated with Leeds or Glastonbury.
Part of Festival No 6's allure resides in its emphasis on the multi-faceted creative culture, and besides the myriad of acts playing live music, the festivalgoer also retains the chance to see award-winning poets, actors, filmmakers and comedy acts speak and perform at various talks across the three days of the event.
The festival carefully cultivates the creation of a fairytale atmosphere with a modern edge, for example curating 'pop up raves' hosted by various DJs, club night and record labels that will take place throughout the afternoon on all days, and which can be found either by official maps or by (the clearly encouraged) 'exploring the woods and stumbling upon the intimate parties in the clearings yourself'. Other activities advertised include torch processions, stargazing walks, mixology classes and other art installations. Even the food at No 6 is marketed to go above and beyond standard festival fare, with 'proper real ale' and a pop up champagne bar as well as food stalls with an emphasis on local and organic produce.
Festival No 6 serves up an eclectic and genre-spanning array of musical artists, and strikes an impeccable balance between well known headline acts and emerging new talent. Beck, Bonobo and Peter Hook and the Light are a few such iconic names that appear on the bill for 2014, alongside other recognizable acts such as London Grammar, Los Campesinos! and Toy. The quickly becoming familiar names of R&B infused indie act All We Are, melodic and entrancing London quartet Arthur Beatrice, and mesmerizing and soulful vocals of Denai Moore are just a few others slotted to perform.
The musical lineup furthermore includes the influences of many native Welsh acts such as Yr Ods, an indie quintet singing mainly in their native tongue of Welsh, and BBC Introducing band Swnami. In addition, there's the opportunity to catch some local Northern bands, such as Manchester synth outfit Plank.
An assortment of high profile DJs will be playing over the weekend of the festival, including acclaimed house DJs Julio Bashmore and Luke Solomon, legendary electro funk DJ Greg Wilson, and Manchester disco outfit Drunk at Vogue, among many others.
Adult weekend camping tickets begin priced at 160, with individual day tickets to be sold upon the release of individual day lineups. Already having received the awards of Best New Festival and Best Small Festival within the two years of Festival No 6's existence, this year is sure to be even more of an unmissable event filled with one of a kind venues.
Words by Ruby Hoffman (@RubyBHoffman)
Be sure to 'Like' us on Facebook and follow us on Twitter to keep up to date with all the latest Northern music news.