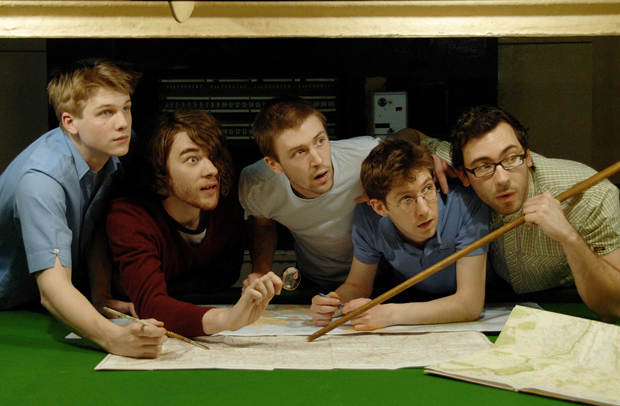 Pete And The Pirates have finally leapt out from underneath the radar to deliver a brilliantly bittersweet indie-pop concoction.
The Reading quintet have taken nearly three years to produce second album, One Thousand Pictures, but there is no doubt that their patience was the listener's virtue as this insanely catchy record gets under your skin and stays there.
Front man, Tom Sanders, does not disappoint either, as he delivers his delicately effortless melodies that resonate with you throughout and even after listening. Tracks such as, Cold Black Kitty and United show that the five-piece have matured into a more confident, dare I say more ambitious band and although this record may not be as upbeat as debut album, Little Death, it is certainly the stronger of the two.
This record is much grittier than their debut effort and it is safe to say that it suits these Pirates. It is as if this record is the broken-hearted, slightly more bitter version of its predecessor, which is no bad thing. With this said, One Thousand Pictures, is a collection of moody yet melancholic songs that are an ear twistingly good listen. The truly toe tapping Come To The Bar is a perfect example of everything that is Pete And The Pirates; compelling vocals, peculiar lyrics and a tune that is as catchy as any indie-pop chart topper. Although a bit dark and dreary in places, these five quirky, geek-chic lads seem to like to put a sense of humour into their songs as well. This is evident in United, which refers to making love on the carpet and Half Moon Street, a track about a couple held together only by their drinking.
Comedy aside, Pete And The Pirates, have put a marker down to all other indie guitar bands who all too often fall at the difficult second album hurdle. One Thousand Pictures has given the Reading quintet their own unique sound that is instantly recognisable and instantly enjoyable.
Favourite tracks: United, Cold Black Kitty, Blood Gets Thin
Words: Ashley Clements
Other Stories
Video Interview – MC Lars
CSS Announce New Album Plus Manchester Date
Josephine Live Session