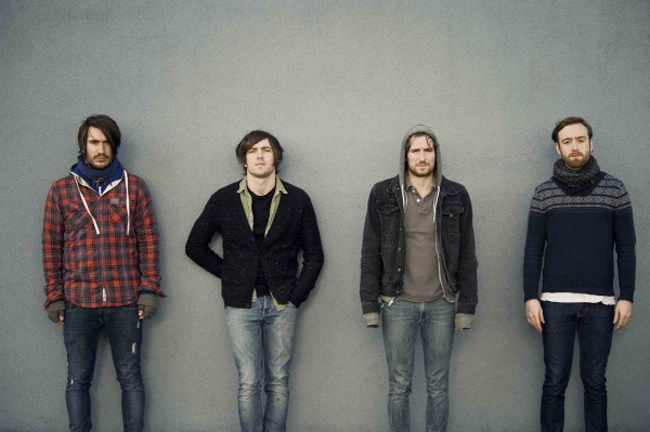 Free is the impressive debut album from Scot-rockers Twin Atlantic. Following up from 2009's critically well received mini-effort Vivarium, Free sees the band buddy up with super producer Gil Norton (Foo Fighters, Pixies, Counting Crows). The end product is a record brimming with highs and lows and a step in the right direction for this Glaswegian four piece.
The new album has clearly been tailored to engage and excite large live audiences as the record offers a variety of fast paced and heavy tracks, alongside the mandatory heartfelt acoustic 'get your lighter out and up in the air' sing along songs that have come to be expected from so many young new rock bands.
The album highlights come in the form of raw Scottish vocals, cool guitar riffs and cleverly arranged breakdowns accentuating lead singer Sam McTrusty's uniquely stylised voice. You don't have to wait long to indulge in these perks either; Edit Me, Time For You To Stand Up, Apocalyptic Renegade – they come straight off the bat, culminating in their liberating first single Free.
Crash Land is Twin Atlantic's acoustic anthem and it's performed to perfection making it one of the record's standout tracks. McTrusty's captivating vocals compliment the acoustic backing track beautifully, offering audiences a very raw and emotional experience.
However, like a fading Red Bull buzz, the band's in your face, youthful and extremely energetic momentum temporarily runs the risk of edging into repetitive territory. Thankfully, The Ghost of Eddie and We Want Better, Man keep the party going despite their B-side feel.
Overall, Free is an extremely impressive debut and will without a doubt earn this passionate and dedicated Scottish quartet the exposure and recognition they truly deserve. After years of working their asses off writing, recording and supporting the likes of My Chemical Romance, The Gaslight Anthem, Biffy Clyro and Angels & Airwaves it's finally Twin Atlantic's time to shine.
Get more Twin Atlantic news here.
Words: Damon Ashton