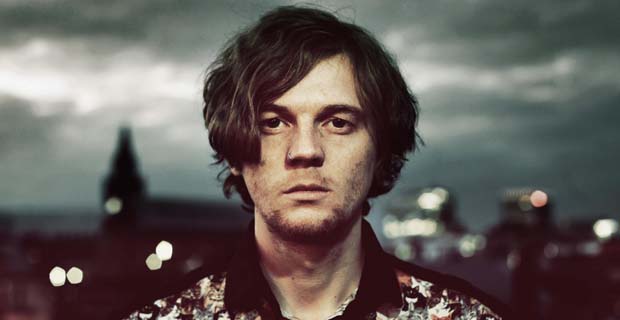 The second in our series of monthly playlists sees Duncan Edward Jones of Silverclub showing us a snippet of his revered records.  It's been a busy year for the electro-pop group, having already garnered acclaim at Manchester International Festival,  and Friends Of Mine, plus recently playing a free BBC Introducing gig. This month they're releasing a third EP – No Application – on November 21st.
From African rhythms to techno beats, we've been given a fantastically diverse playlist which allows a glimpse into differing aspects of the Silverclub sound. There's one of Jones' tracks from his previous modus operandi, DNCN, Matther Dear's workings under the Audion moniker, plus some brilliant Devo, Elvis Costello, and I Am Kloot in there too, all with some highly entertaining explanations. Enjoy!
 African Brothers Band – Ngyegye No So
httpv://www.youtube.com/watch?v=o0jbJBlsI5U
Afro-beat stuff pretty heavily informs what we try to do on a rhythmical level, although no-one can probably tell because I never get it right, but that's half the process for me, trying something, not getting it right, and letting things happen organically from whatever happy accidents happen. I could have picked any number of tracks in this style but I've gone for this gem from African Brothers band, massively infectious.
TV On The Radio – Will Do
httpv://www.youtube.com/watch?v=dXLpXu9T7j0&ob=av2e
Great track, amazing band, production is always fantastic – lyrics, groove, melodies, pretty much genius. One of few people I would give up the production side of my own stuff to, not that I am likely to get the chance. You never know though.. You reading this guys?
Elivs Costello – Lipstick Vogue (Live Version)
httpv://www.youtube.com/watch?v=dip-FtbsD8E
The first two Elvis Costello albums are pretty much flawless for me, great urgency, amazing musicians, more great tracks on each album than many artists will manage in a career. Before Silverclub became Silverclub we were called 'This Year's Model', after the album this track is taken from, but were beaten to using the name by a Swedish band. I doubt they were the first either though. Anyway, it's got to the drum break, back in a minute…….
Morris Cowan and Duncan Edward Jones – Thermal
This is a track I guested on recently for my friend Adam 'Morris Cowan' Taylor. I randonly ended up at his house after some beers a few months ago and found a sticker for the legendary Cologne label Traum in the living room there. I had almost done a record for Traum under my house/techno/whatever moniker DNCN, and his friend said 'oh it's Adam's, he's doing a record for them, or one of their sublabels'. I decided I would introduce myself and shoehorn my way on to his record by way of a guest vocal, the guy is superb, and he seemed to be pleased with my contribution too, which saved me from kidnapping him until it was released. Hopefully we can do some more collaborations at some point.
Devo – Uncontrollable Urge
Devo. I needn't really have to say much more, and probably shouldn't, as I am really going on a bit in the rest of my answers.
Audion – Hot Air
Ridiculous track, The wonderful Matthew Dear under his Audion moniker. I was lucky enough to play a show with him in Leeds a few years back and it's been great to see him grow into a frontman with his band stuff, supremely talented and a very nice guy too. I'm pretty sure this one track spawned almost an entire genre worth of poor attempts to rip it off. I probably tried to myself but was never dumb enough to release it.
Weezer – Say It Ain't So
My Blue Album t-shirt from 1995 only met its demise last year. In truth it had carried a curious odour and been falling to pieces for the best part of a decade. I considered giving it a Viking burial (may or may not be true). I do a pretty average campfire acoustic cover of this song where I always forget the bridge.
Yazoo – Situation
Perfect electro-pop. Vince Clarke is a legend. This still sounds as fresh as anything being released today, a testament to the attention to detail in the studio. Love it.
Whitey – Dinosaur
I really like this guy's stuff. It seems to have complete disregard for being any one thing, but still all sounds like the same artist. I'd like to think we manage a similar thing. I suppose when the album is out early next year people can make that judgement of us themselves, another person I'd love to work with. This is just a wishlist rather thana playlist isn't it?
DNCN – Kitchener
Probably not the done thing to put your own tracks in these sort of things but I've already put something I guested on in there so I'm putting this in too. It's from the Kitchen Sink EP I did for The Black Dog's label Dust Science last year and one of my favourite four to the floor bits I did. Most of the percussion is the sound of builders ripping apart my parents kitchen to re-do it, even though it was fine in the first place.
Kings Have Long Arms ft. Phil Oakey – Rock and Roll Is Dead
I was lucky enough to play guitar in a band called The Arch Nazards with Adrian Flanagan, the man behind this track and more recently the fantastic Chanteuse and the Crippled Claw. The guy is a genius songwriter and I read a quote somewhere that said 'either you get Adrian or he gets you', which is probably not far wrong, still I loved his stuff and he seemed unconcerned that I am not actually very good on the guitar (but I got FEEL?, right?). Anyway, Enjoy.
I Am Kloot – Over My Shoulder
John probably won't thank me for picking this one. They don't seem to play it live anymore so I can only guess they are sick of it or don't want to be defined by it or some such just stop moaning and play it sort of reason. Great lazy groove, killer bassline, great hooks, fantastic song. Still the best band I have ever seen to have two guys sat on stools and one with one foot on a beer crate.
Words: Duncan Edward Jones – Silverclub