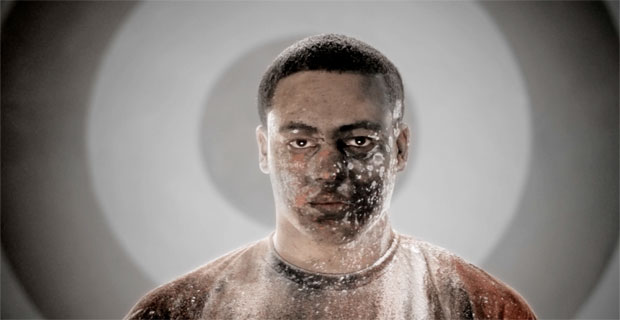 London based DELS is no ghetto ridden rap cliche. He studied illustration, film, photography, and Graphic Design, plus he's a graduate of Kingston University – so there. Taking an intelligent angle on what is all too often a lazy genre has won over many fans. One early admirer, John Peel, even invited his troupe into the studio for a Radio 1 session.
Now supporters include Micachu (best known for her work with The Shapes), producer Kwes (signed to Warp Records), and Joe Goddard of Hot Chip – all of whom helped shape the sound of debut album, GOB, which came out in May. In fact the latter of the three provides the electro-stomping beat which forms the backbone of new single, Capsize (below), an angst driven march against government cuts and insular urban living.
DELS has a three album deal with Ninja Tune's Big Dada imprint – most notably home to the self-titled Godfather of Grime – Wiley. The new single, due out on 5th September, sees another stalwart of the label, Roots Manuva, adding his tonal weight to a venomous track. This futuristic Hip Hop meets Electro intellectual will be taking to the stage in Manchester's Ruby Lounge in October, backed not by beats, but a band, in what will truly be a live experience.
Words: Simon Butcher
httpv://www.youtube.com/watch?v=JlEuT2LYPho
Northern Tour Dates
Leeds Mine Tuesday, 04 Oct 2011
Manchester The Ruby Lounge Wednesday, 12 Oct 2011
Liverpool The Shipping Forecast Friday, 14 Oct 2011