Holy crap, Slam Dunk fest 2011 is only two weeks away.  Think about that for a second: in less than fourteen days a zillion of the world's hottest pop-punk, ska and alt-rock bands will be descending upon the fine city of Leeds for one day only.  No wonder it sold out instantly.
Generating more buzz than a leaked celebrity sex tape, this year's extravaganza will see legends Reel Big Fish and Less Than Jake top the bill at Leeds' Uni, showing everyone exactly how it's done.  Not that the other acts appearing at Slam Dunk's 10th anniversary need much practice.  Set Your Goals, Hit The Lights, Mayday Parade, The Starting Line, Hellogoodbye and loads more acts will be helping Northern fans get their rock on by appearing across the event's six stages on Saturday May 28th.
Northern Noise will be at this year's event bringing you the latest festival buzz.  We'll be chatting to Set Your Goals, Innerpartysystem, Reel Big Fish and anyone else we can point our dictaphones at.  Not only that, but we'll be posting a few live reviews, taking far too many pictures and live-tweeting the latest event news, so be sure to follow us on Twitter if you want to stay in the loop.
All of a sudden, two weeks seems like forever… No worries though.  Let's not forget that we have Manchester's Friends of Mine festival to visit in the meantime…
To whet your pop-punk appetites, we'll be posting a special Slam Dunk Spotify mixtape next week. Until then, you can feast your eyes upon the full 2011 line up below.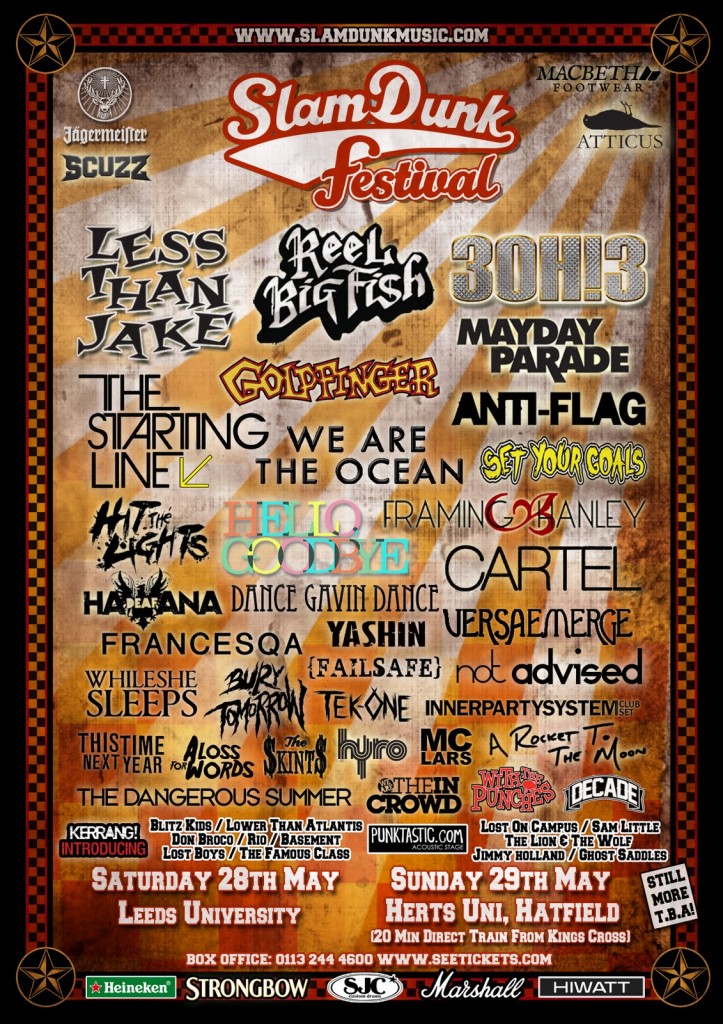 Get the latest Slam Dunk festival news here.