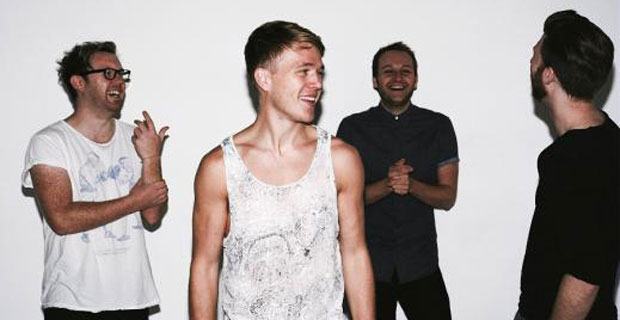 The Steel City has been a bustling production line for disco-pop acts over the years, from synth superstars such as The Human League through to the Dadaist influenced Cabaret Voltaire, Sheffield has an unusual affection for all things electronic. Starlings continue the '80s tradition of their hometown, minus the questionable dress-sense, with a penchant for pulsating pop melodies.
With the same vigour of contemporaries including Friendly Fires, The Killers, or Delphic, theirs is a well-polished highly addictive sound which incorporates a hard edged synth with an indie drive. Despite having only been together just over a year, the group have already shared stages with Fenech-Soler, Kele, and Kissy Sell Out.
Sirens, is the riotous second single from the four piece. They describe it as being 'balearic indie,' with producer, Richard Norris, helping them capture this vision. A full length debut is expected in late 2011, fusing their modern reference points with a sprinkling of sounds from their forefathers. Talk Talk, New Order, and Simple Minds are all in the frame of what is set to be a dynamic, highly danceable debut.
Words: Simon Butcher
Other Sheffield Dates
16th July – The Leadmill
24th Sept – The Plug
Other Stories
INTERVIEW: Ryan Jarman of The Cribs
Slam Dunk Stage Times
COMPETITION: Win James Blake Tickets