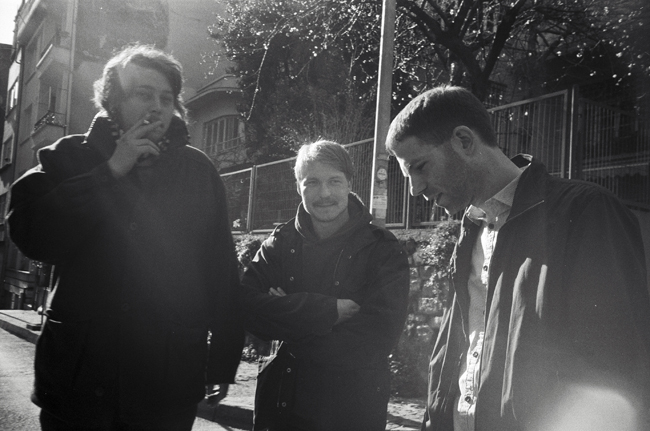 From Lykke Li to Agnes Obel, it seems UK ears have been searching far from home for a sound they can truly latch on to. With breezy dream pop trio The Radio Dept. they might just have found what they were looking for.  These indie-rock Swedes arrive at Manchester's Deaf Institute tonight to kick off day one of FutureEverything festival.  Here's why you should care.
Taking their name from a petrol station-turned-radio repair shop, The Radio Dept. have had a revolving door line up since they formed back in '95.  Long time members Johan Duncanson and Martin Larsson have seen over seven different musicians come and go during their time making music together.
The band landed on the scene in 2003 with their distorted debut Lesser Matters.  Critically well received, the album featured a superb balance of crackly guitars, dreamy vocals and electric drums – the end result? An ahead-of-its-time, purposely under-produced gem that, with the uprising of shoegaze acts like Yuck and Smith Westerns, still feels right at home.
Pet Grief came next in 2006, replacing distortion with gentle synth whilst holding on to the electric beats. Here The Radio Dept. get a bit more comfortable with their dream-pop persona, resurrecting 80's and early 90's vibes and get referred to as a heavily sedated Pet Shop Boys or New Order.  Album number two hypnotised listeners but, due to a lack of tour dates, struggled to find its audience here in the UK.
Last year saw the band return with Clinging To A Scheme, giving their dream-pop reputation a bit of a nudge with a happy-go-lucky collection of tracks. Tonight's performance at the Deaf Institute will mark the long-overdue return of The Radio Dept. – the perfect way to start FutureEverything fest 2011.
Click here to check out our full preview of this week's FutureEverything festival.