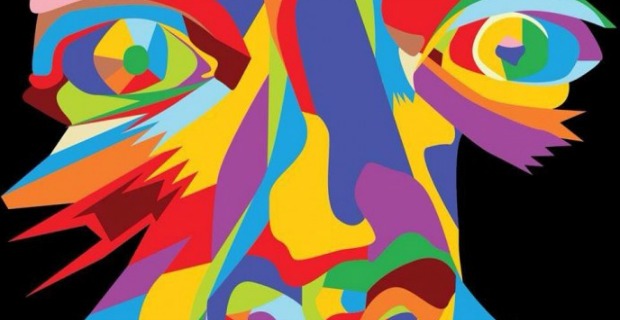 Described as the brainchild of singer/songwriter Michael Edward, Liverpool alt-band Elevant have crafted their second album following the moderate success of their first self-titled release. The new record, aptly named Dreamface, is a modern take on classic rock crossed with psychedelia and is packed with all of the screaming guitars, thrashing drums and Jack Black-esque vocals you could ever wish for.
The beginning of album number two is always a tricky act to introduce, and the 'does what it says it says on the tin' paint pot that is "Open Heart Surgery" crashes right through any barriers. There's a monopolising beat, then of course, electric guitar solos are chucked in for good measure. Team that with the rip-roaring, scratchy vocals and howling 'ooohs' and we have ourselves Track One.
It's dangerous to label an album 'a bit samey' but unfortunately, it's a little difficult to differentiate between all nine tracks on Dreamface. Each one boasts an insistent raucous vocal with its occasional slower, dreamier, slightly flat teammate. Saying that, there's a certain tension built with each song's clever build up – if there's one thing that Elevant have done exceptionally well here, it's the layering of instruments. Different elements not so much chime but bang in here and there, and before you know it you've got a purring sitar under a strong drum beat.
Track three, chirpily titled "Nothing" boasts emotional lyrics such as "You were everything and I was nothing / we spoke only with our eyes" and makes you think blimey, this bloke's pretty deep. However, there's no getting away from the fact that the vocals themselves are a shade too ambitious and unfortunately, they may not be powerful enough at times throughout.
If angsty, punchy rock 'n' roll attitude is what you're after, track five "In Ourselves We Trust" is the one for you. In short, it's the sort of tune you'd want to lose your mind to in a sweaty, sticky venue. This ode to rock 'n' roll, with its crawling, ascending basslines, is perhaps the strongest on the album. Certain tracks bring an unpretentious blues vibe to the table, but don't let that dishearten you – it's still as grubby as Ozzy Osbourne's kohl pencil.
Dreamface is effectively a big two fingers to society and its dog – it's certainly not an album for everyone, and not something you'd listen to with a glass of red in the bath. Perhaps Elevant are Merseyside's answer to an alright Led Zeppelin tribute band: not quite Robert Plant, but a little better than a bargain bin Dave Grohl.
This potentially seems a little harsh, but on a lighter note, it's not difficult to imagine that Elevant are a band that explode in your face in a live atmosphere. Think bloody guitars and sweat on the walls, grab your best holey jumper and grow your hair out – Elevant are coming to the North West with dates in Liverpool (February 12th) and Manchester (February 19th).
Buy tickets to Elevant's upcoming shows here. Connect with the band on Facebook & Twitter. 
Dreamface is released on March 13th.
Words by Samantha Ewen (@FakeTalesofSam).
Keep up to date on all the latest Northern entertainment news by following us on Twitter, Facebook and Google+.