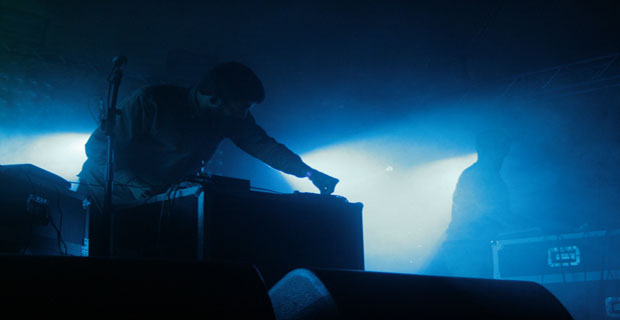 It may not look like the perfect place for a party but last weekend the Yorkshire Dales played host to one of the most eclectic outdoor events of 2012. Nestled in between an array of glorious rolling hillsides and picturesque rural farmland, Beacons Festival gathered together a fine line-up of musical talent and a grinning throng of music lovers to go with it. Northern Noise was there to soak up the atmosphere, check out some live entertainment and traipse around in the mud all in the name of journalism.
With a relatively small campsite and main arena, Beacons feels like a more intimate affair compared to its fellow festival siblings. However this doesn't hinder things one iota, instead Beacons rolls with its cosy, family friendly atmosphere and owns it. On arrival on Thursday evening, amid the flood of weekenders lugging everything bar their kitchen sink to the perfect pitch spot, a rag-tag brass band can be seen (and more importantly heard) roaming the campsite. Their jaunty renditions of ska'd up chart hits provide some much needed early entertainment during what can be the most annoying part of any summer festival – setting up. This small and refreshing touch helps everyone get into the party spirit from the moment their feet touch grass.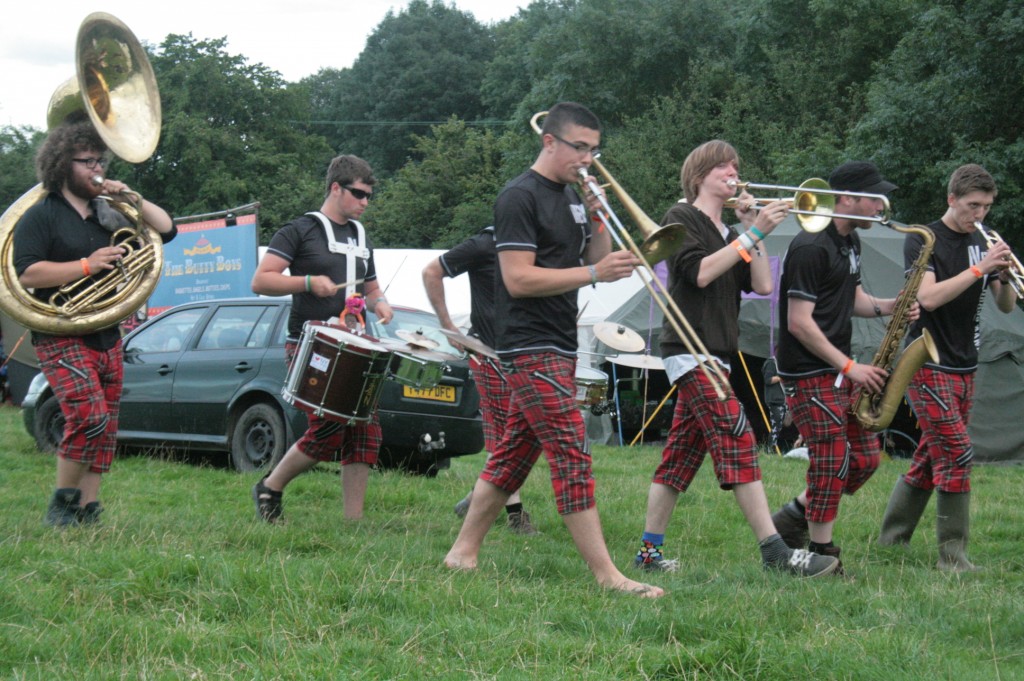 While the rain quickly followed the night sky, enveloping the festival site and its inhabitants into a damp darkness, the main arena started to come alive. For those wanting to get straight to it, The Noisey/Vice Stage provided a handful of live acts while the campsite's Beacons Social kept things going till the wee hours with an array of tunes and events. However it was the Into The Woods tent that provided the most interesting escape from the elements. This no-shoes-allowed mini arena was decked out to look like an old antique store full of vintage furniture, carpeted floor, board games and comfy sofas which, in any outdoor event, become as sought after as gold dust. Around a hundred people flocked to this corner of the fest to enjoy an evening showing of one of Nick Broomfield's most popular documentaries, Biggie and Tupac. You don't have to search far for a fest with a cinema tent but finding one that's been created with so much care and attention is a rarity.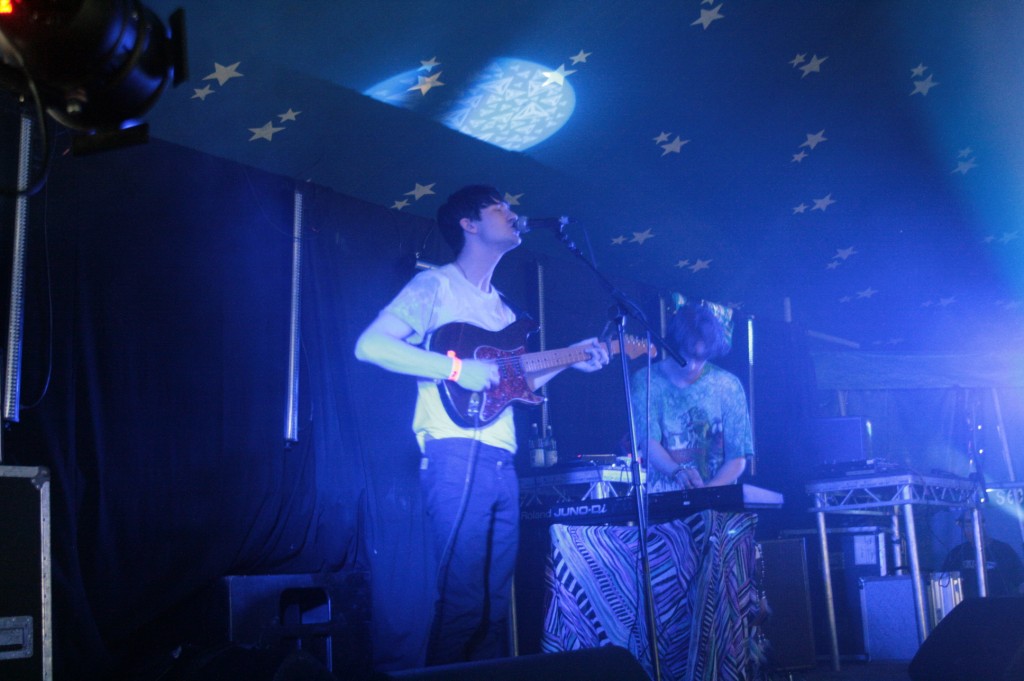 Friday saw the music start. Great Waves (above) put on an atmospheric early afternoon show at The Greendales Stage, the second largest on the site. Draped in dry ice smog and using some on-stage incense sticks to help set the mood, this Mancunian duo demanded attention with their synthy sounds and haunting vocals. Just one more example of the multitude of exciting acts that continue to emerge from this Northern city.
Into The Woods provided the next crowd pleaser with a screening of American: The Bill Hicks Story complete with director Matt Harlock Q+A. This small tent was overflowing with fans of the late and great alternative comedy king, all of whom stuck around for the director question time. Despite being painfully short (some pre-doc technical glitches may be to blame), Matt Harlock fielded fan questions and provided a great insight into what drove him to create a Bill Hicks doc and his afterthoughts on the man himself. Much to the crowd's delight, exclusive DVD sleeves signed by Bill's family were awarded for the best questions asked.
Hey Sholay made their way onto the Noisy/Vice stage for a mid afternoon set consisting of upbeat prog-rock and psychedelic pop. Hailing from Sheffield, this quintet blast out an adventurous and ambitious noise, chasing a larger than life sound, catching it and making sure it didn't get away. At 6.30pm, the all-girl Manc band Pins (below) took to the very same stage wearing brightly coloured balaclavas in support of fellow femme act Pussy Riot. This hotly tipped quartet hooted and howled their way through a strong set, gathering an admirable crowd of admirers and photographers to boot. Their grimy brand of rock, flecked with hints of shoegaze and dream sensibilities boasts not only some solid sounds but some confident lyrics. Pins simply don't let their all-girl line up define who they are, when singing about their male counterparts they demand equality. "What i do to him, he does to me.." moans their feisty leading lady.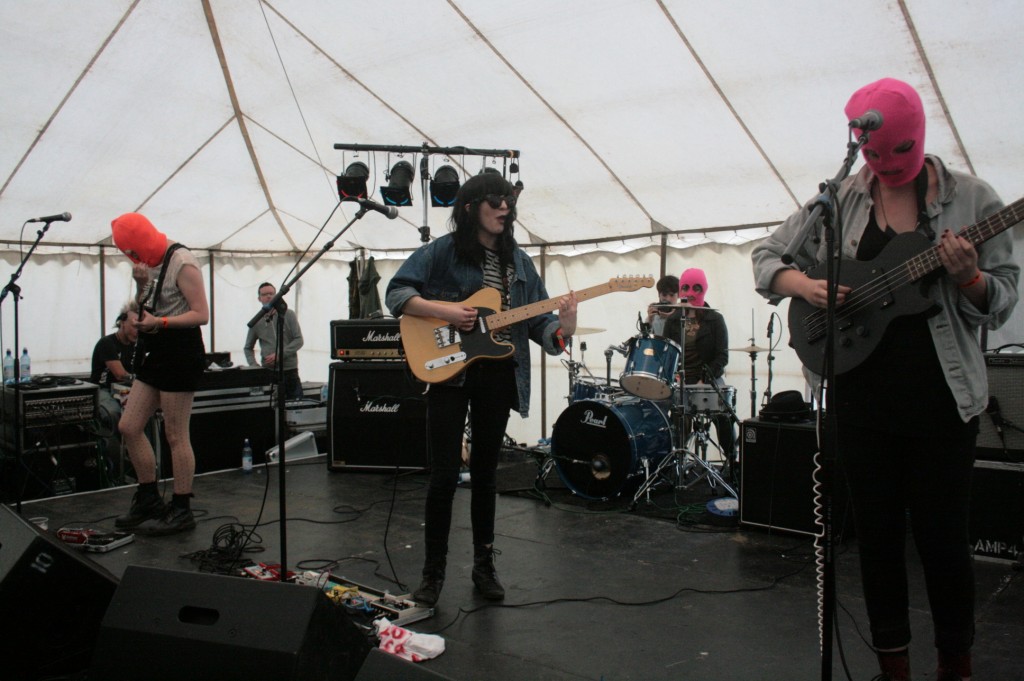 Gross Magic helped to kick of Friday evening's entertainment. Like Spinal Tap, they turned things up to 11 for what could have been the loudest band to grace the Noisey/Vice stage all day. Brighton boy Sam McGarrigle's hazy, grunge calling card got every single body in this packed out tent moving like they didn't care who might be watching. From the front of the stage right through to the back of the tent, people swarmed to catch a glimpse of this hotly tipped low-fi act. Next up was Mount Kimbie (below), the minimalist post dub-step duo who completed Friday's generous musical offering. Hundreds of mud-speckled festival goers made their way to The Stool Pigeon Stage to catch today's main event and avoid the wet weather outside. It wasn't long before the rabid crowd was going crazy for Dominic Maker and Kai Campos' electronic beats, with some pylon climbing party animals giving Beacons' hired security a run for their money. Mount Kimbie's ambient yet infectious sound becomes a visual spectacle when combined with tonight's grande light show, providing an amazing end to the festival's first day.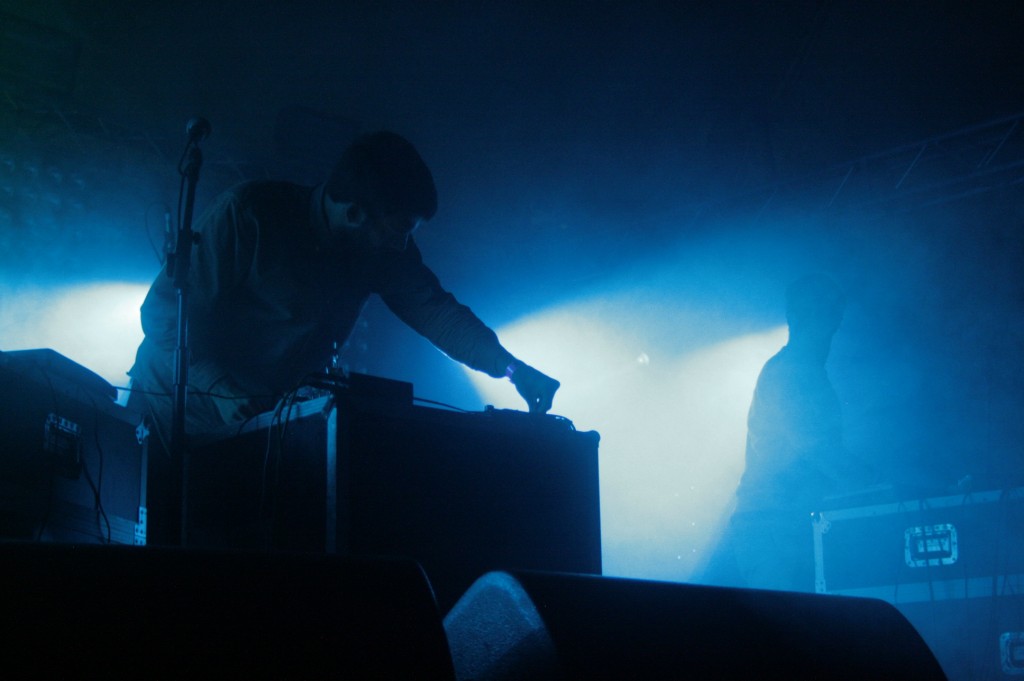 Part two of our Beacons Festival review will be online later this week.
Words and photography by Simon Bland (@SiTweetsToo).
Be sure to 'Like' us on Facebook and follow us on Twitter to keep up to date with all the latest Northern music news!