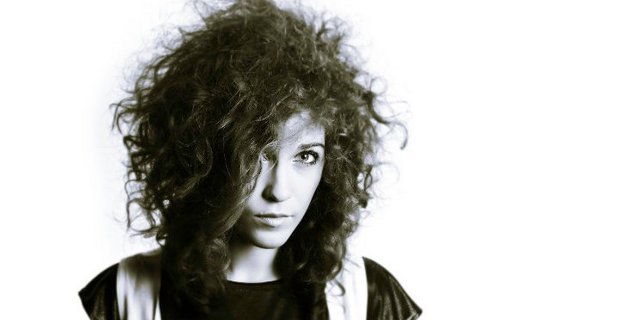 We've been fans of Rae Morris ever since we were lucky enough to see her at her debut headline show at The Castle Hotel almost a year ago. Since then she's supported Noah & The Whale and Bombay Bicycle Club in various venues across the UK. It seems that finally the rest of the country is taking notice of this highly gifted Blackpool singer/songwriter.
She returned to Manchester last week at Matt & Phreds where we thought it would be a special gig. She didn't dissappoint.
It was hot inside, and after paying for a few drinks and getting to a place with a decent view of the stage, we waited for her supports to come on. George Ezra was first, and from the moment he opened his mouth we were stunned. Out came this deep, powerful voice that resonated through the venue. Apparently this was his first time up North and was looking forward to trying a Pork Pie after the show. We'll definitely be keeping our eyes on him for a Northern return.
Next up was local favourite Stefan Melbourne. With his EP 'Before The Sun Sets' out earlier this year, he was joined by Simon Robbs and Chloe Leavers who both provided backing guitar and vocals on the record. His songs are well known in this part of town, with audible "Oh I love this one" heard by various audience members throughout. 'How Long Is Always' is our favourite on the EP, and it was this one that stood out that night as well.
Then it was Rae's turn. Her familiar curls appeared on stage and she took her place in front of the large grand piano. There's an innocence about her on-stage persona that is nothing but endearing. You can't help but smile when she seems genuinely overwhelmed at the amount of people that have packed out the jazz club, just to see her. "Manchester does feel like home" she announced.
There are less nerves than we'd seen previously, she's matured on stage and clearly her tours supporting the larger acts have had an effect. Her interaction with the audience has also developed, a sense of humour comes to the fore when thanking us all for buying tickets. "I rarely go to gigs because getting tickets is too difficult, so thanks so much for putting the effort in".
Joining her on stage for a number of songs, was a string quartet. Alongside her voice and piano, the strings made her creations come to life even more than they had previously. They gave them an added dimension that was, quite simply, beautiful. Maybe one day she'll have a full orchestra at her disposal.
There were no low moments, and everything about Rae is authentic. From the amazement that "This is my first ever sold out show. I can't thank you enough", to her willingness to meet everyone after the show, to her merchandise "I've got some posters to sell, they're actually my Grandad's sheet music"  there are no gimmicks here, only truth.
Having just announced she'll be joining Lianne La Havas on tour this month, we might just go along to see her. As we stepped out of the venue, onto the drizzly streets, we stepped out proper fans.
words by Daniel Savage (@nosauceplease)
—————————
find us on facebook and twitter.