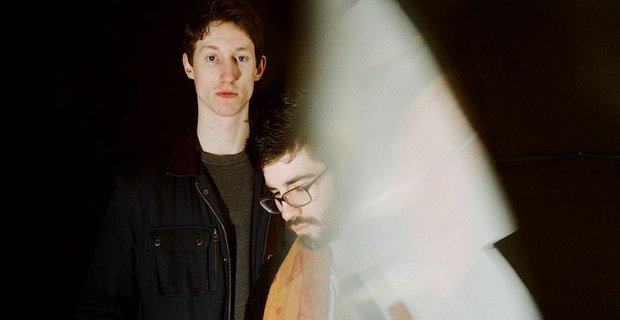 Record Store Day celebrations in Manchester took place at trendy music haunt The Deaf Institute, whose intimate upstairs stage area played host to five up and coming local bands, co-headlined by duo Ghost Outfit and indie pop quartet Temple Songs. The theme of the night appeared to be one in which a dark indie atmosphere was pervasive, conveyed by almost all of the bands featured.
Five piece band Hartheim set the tone of the evening by providing a resounding set of aching chords that echoed murkily across the venue, retaining their somewhat mysterious online presence in the flesh. Following their lead, eerie and edgy band The Louche were second to take the stage, and exuding a similarly strong stage presence, the haunting tones of vocalist Kyoko Swan fashioned her own unique set of propelling vocals throughout the venue, coupled with soaring backing instrumentals.
Solo act Francis Lung broke up the repertoire of bands with his own brooding, acoustic melodies. The singer's exactitude of pitch and vocal range were striking. Choosing to allow the music to speak for itself, with no formal introduction to his person or any of his songs, Lung as well seemed to exude an aura of taking himself quite seriously, which lent perhaps a touch too much personal angst to his otherwise well-crafted tunes .
Co-headliners Temple Songs broke away from the moody undertones of the initial three acts, with a highly energetic set that featured a frenzy of impressive instrumentals. With a sound not dissimilar to a blend of the (perhaps too similarly named) Temples and a slight Beatles influence, their eclectic and instrumentally focused indie melodies were well suited to the occasion, and drew many of the previously seated crowd into the center of the venue.
Last to perform, Ghost Outfit featured the low, rumbling vocals of Jack Hardman alongside the controlled and rhythmic drumming of Michael Benson, a contrasting sound that nevertheless secured a balanced connection. The melodic drumming of Hardman was the high point of a performance that was solid if somewhat lacking in variation, leaving a desire for a more memorable headliner.
The Deaf Institute's Record Store Day event all the same highlighted the still flourishing Manchester music scene, which continues to retain accessibility both economically and location-wise, and a hybridism of talent and enthusiasm of those involved.
Words by Ruby Hoffman (@RubybHoffman)
Be sure to 'Like' us on Facebook and Follow us on Twitter to keep up to date with all the latest Northern music news!