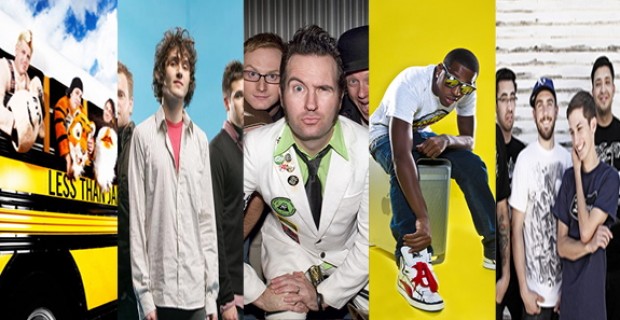 Well it's almost here.  In two days time Slam Dunk festival 2011 will bring the world's biggest and best pop-punk, rock and Ska acts straight to the heart of the North.  Reel Big Fish, Less Than Jake, Set Your Goals and the first UK show for The Starting Line in over five years…if you managed to bag a ticket, consider yourself lucky.  Northern Noise will be at Slam Dunk this Saturday tweeting tweets, taking pics and interviewing bands.  In the meantime however, we've put together a very special Spotify Mixtape to get you in the pop-punk party spirit.  It'll totally be worth using your now-limited Spotify time on. Promise. Enjoy!
Listen to our Slam Dunk mixtape right here.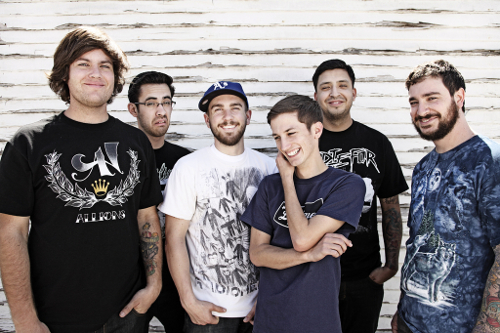 Set Your Goals – Certain, Macbeth Stage, 10pm
With their new album Burning At Both Ends just around the corner, we're super buzzed to be seeing Set Your Goals this weekend.  We'll be interviewing them too.
Mayday Parade – Jamie All Over, Atticus Stage, 8.40pm
This Tallahassee five-piece made waves with their 2007 debut A Lesson In Romantics and they haven't let up since.  Surely one to watch this weekend.
The Starting Line – Best Of Me, Jager Stage, 6.50pm
After a brief hiatus Philadelphia's The Starting Line are back.  Their appearance at Slam Dunk will mark their first UK shows in over five years. Excited? You should be.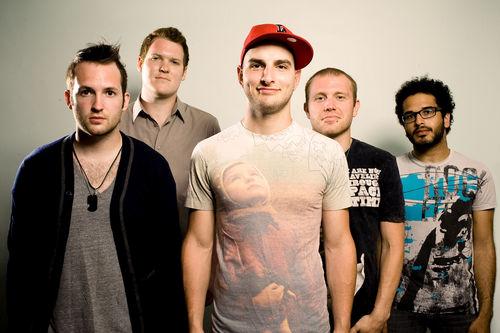 Hit The Lights – Breathe In, Macbeth Stage, 8.50pm
2008's Skip School, Start Fights put Hit The Lights on the pop-punk map in a big bad way. With a new album looming, be sure to check out their set this weekend.
Goldfinger – Spokesman, Jager Stage, 5.45pm
LA legends Goldfinger return to Leeds to play a Ska-punk heavy main stage – just the way we like it.  These guys take on the mid afternoon slot.  Make sure you're there.
Reel Big Fish – Drinkin', Jager Stage, 9.30pm
Besides sex, there are few things more enjoyable than a Reel Big Fish gig.  We'll be chatting with them before their set too, so be sure to keep an eye on our live Tweets.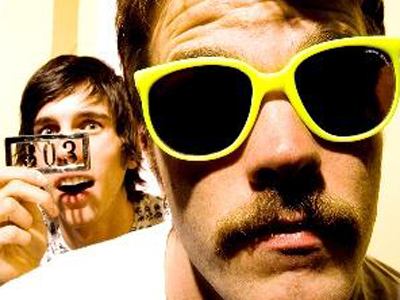 3OH!3 – My First Kiss, Atticus Stage, 9.45pm
This US duo are guaranteed to get Slam Dunk ticket holders moving with their bubblegum pop punk and electro-rock combo. Get yourself to the Atticus stage.
Less Than Jake – The Science of Selling Yourself Short, Jager Stage, 8.05pm
Co-headliners Less Than Jake take to the stage early at Saturday's Slam Dunk show kicking off what's sure to be a memorable Ska-punk finale.  Don't miss them.
Hellogoodbye – Oh, It is Love, Jager Stage, 3.45pm
Putting their trademark synth-pop style aside for their latest record Would It Kill You, this quirky Californian five piece are sure to put a smile on your face.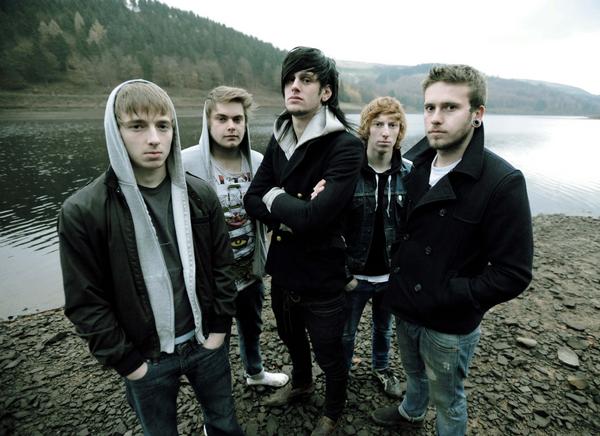 While She Sleeps – Be(lie)ve, Honour Over Glory Stage, 6.05pm
In the mood for something with more teeth? Get yourself down to the aptly named Honour Over Glory Stage to catch Sheffield finest metal act representing the North.
A Loss For Words – I Want You Back, Macbeth Stage, 5.50pm
Fresh from supporting Macbeth Stage headliners Set Your Goals, Massachusetts' A Loss For Words bring their fast paced pop punk to Slam Dunk fest.
Hyro da Hero – Ghetto Ambience, Honour Over Glory Stage, 4.15pm
You may recognise rock-rapper Hyro da Hero, he opened for Welsh rockers The Blackout on their April tour.  If you missed him then, here's a second chance to see his set.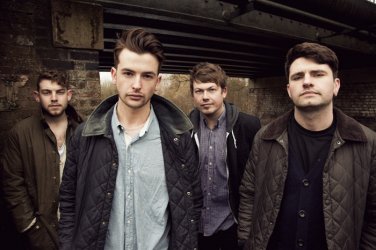 Lower Than Atlantis – (Motor) Way of Life, Kerrang Introducing Stage, 6.40pm
This up-and-coming Brit-rock foursome released their powerhouse second album World Record back in April to glowing reviews.  Be sure to catch their evening set.
The Skints – Roanna's Song, Jager Stage, 2.40pm
London's The Skints kick off the party this Saturday opening up Slam Dunk's Jager Stage in style with their trademark mixture of reggae, punk and rock. Bring it.
Framing Hanley – Lollypop, Atticus Stage, 7.35pm
Nashville alt rockers Framing Hanley turned heads with last year's record A Promise To Burn.  Here's they are giving Lil Wayne the post-grunge treatment.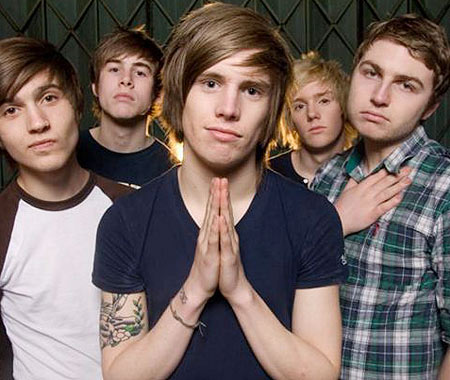 We Are The Ocean – The Waiting Room, Honour Over Glory Stage, 10.05pm
2011 has been a busy year for this Essex post-hardcore quintet.  Having released their new album Go Now And Live in April, they bag the top spot at this Slam Dunk stage.
Anti-Flag – The Press Corpse, Jager Stage, 4.40pm
Slam Dunk's Jager stage will be catering for some politically outspoken Pennsylvanian's on Saturday. Here's hoping the cause a nice little riot.
This Time Next Year – Alex In Wonderland, Macbeth Stage, 5.00pm
This year's Macbeth stage line up reads like a who's who of new-generation pop-punk.  This Time Next Year are sure to be an event highlight.  Here's one of theirs.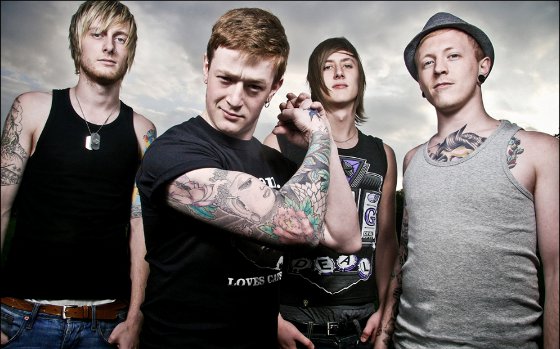 Deaf Havana – Smiles All Round, Honour Over Glory Stage, 9.00pm
Norfolk rock four-piece Deaf Havana prove that us Brits can rock just as hard as the smorgasbord of yanks at this year's Slam Dunk festival.  One to see for sure.
Innerpartysystem – American Trash, FRONT bar, 8.45pm
Tipped as one of the most exciting bands in the electronic world Innerpartysystem hand-manipulate loops and effects live on stage.  They've got a killer light show too.