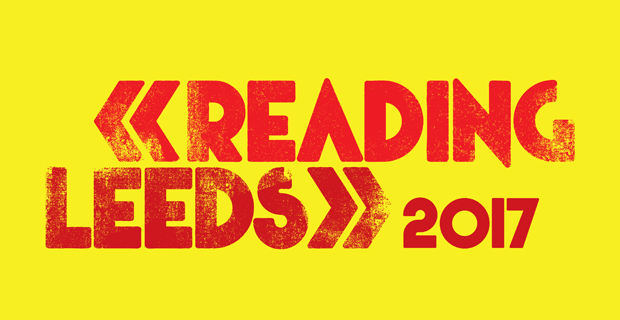 The Transgressive Late-Night Takeover is an extra treat for the party animals of Leeds Festival 2017, that occurs after the main event. It's not like they should necessarily be blamed either. Once you've seen the remarkable array of artists that the festival is offering, it's hard not to be left wanting to see more. In order to avoid causing a ruckus, passionate party goers are recommended to sensibly channel their appetite for music into these annual and additional celebrations. Its timing is perfect too. It'll start after the headliners are long gone, from 9.30pm on both Saturday night and Sunday night until late. The night-time, musical gathering is returning for its eleventh year and once again, it promises to be a spectacular, moon-lit event.
Transgressive Records are a London based, independent record label who are in charge of the takeover. They are supplying the occasion with some of the most exciting and fresh artists in the world right now. Indisputably, since the musicians taking part are signed to the label, they will be sure to mesmerise the audience with their ground-breaking talent and performances. There will be several special DJ sets that occur during the night. These will be from the likes of Edwin Congreave, a member of popular indie band Foals as well as the internationally renowned Bless DJ. In addition to this cast of talent, are an abundance of unmissable singers and rappers. Check out some of the artists who are sure to be highlights of the occasion below…
Section Boyz
Without doubt one of the must-see acts of the late-night event are Section Boyz. The rap collective has won not one MOBO award but two, emphasising that that they're a talented group of hip-hop innovators. Unsurprisingly, they're the headliners of the occasion. With four well received mixtapes under their belts, the five south London based musicians are showing no signs of slowing down. Fresh from captivating an audience at Brixton Academy they're well prepared to excite the thrill seekers at Leeds Festival 2017. Especially because they've released their most recent body of work in the form of mixtape Soundcheck back in March. Presumably, fans will be treated to an enthralling set which features a mix of both new and older hits from the boys. Take a look at their most recent music video for track "OMDs," an acronym for the catchy lyrics "oh my days."
Benny Mails
Continuing the excitement of Leeds Festival for the fun-fuelled night owls is MC Benny Mails. He'll be warming up the viewers before the Section Boyz begin their set. He's another uber-talented native of South London and is Transgressive Records' most recently signed act. There's no questioning why. Mails is a man of many talents. Originally, he started off as a passionate dancer, having performed to a prestigious degree in both contemporary dance and break dance. However, during his mid-teens he set his eye on mastering a new talent: Rapping. Bright things are ahead for the young artist as his first release, "I Blocked My Dealer" gained a lot of positive attention and helped him to establish a hungry fan base. With that said, the up and coming megastar will be another highlight of the night and surely one to watch. Be sure to view the captivating music video for his track below:
New Gen & Friends
Bringing additional excitement to the festivities are New Gen & Friends, XL Recordings' freshest act. This unique assembly of musicians are unlike no other. They're an eclectic array of gifted singers, rappers and dancers who are sure to enthral all who see them. They've continually garnered a lot of attention with their music and performances across the country so their set at Leeds will certainly be a showstopper. After all, they'll be closing the festival on Sunday, which is unsurprising due to their vast display of talents. The troupe are sure to be full of well received surprises as well. This is due to the fact the artists taking part will be officially announced via their arrival. The group are going to be a truly exceptional and an inimitable highlight of the whole festival. Check out one of their most popular hits "Jackets" below. Its music video has garnered nearly three million views, emphasising that their success is ever-growing.
Words by Calum McDermott (@Bearded_Bitch)
Going to Leeds Festival 2017? Best read our list of Leeds Fest dos and don'ts first. Not got tickets yet? Buy them here.
Keep up to date on all the latest Northern entertainment news by following us on Twitter, Facebook and Google+.