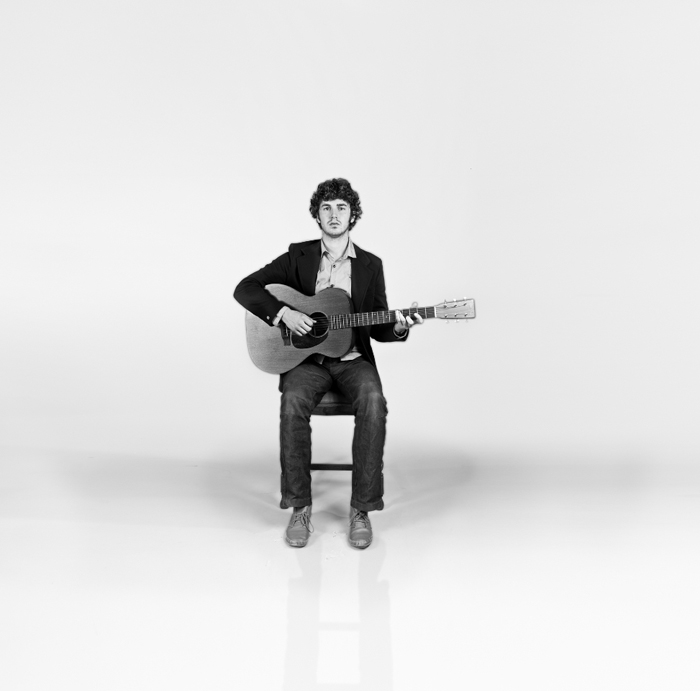 Renowned for his touchingly intimate and equally impressive live performances, you'd be forgiven for mistaking Blackpool singer-songwriter Dan Wilde for a Northern Jeff Buckley.
His distinctive voice and finger-picking guitar style has taken him across the UK and USA playing to a multitude of people, all the while never forgetting his roots.  Wilde is currently in full swing promoting his debut album 'This is The Place' an exploration of distinctly English folk-pop but finds time to chat with us about growing up in the North, his influences and what we can expect from him in 2011…
For all those who may be unfamiliar with your sound, how would you describe your music?
Well I guess I'd be classed as a folk singer-songwriter. I tend to finger-pick a lot and I use quite a few altered tunings, but I'm also quite happy bashing out a few chords if it's right for the song. The instrumentation on the record I've just finished is largely acoustic but at the same time some of the arrangements are quite big. There are fiddles, violas, mandolins and banjos etc… There's a Celtic influence in there too but I wouldn't say it was that traditional. I try to write songs that mean a lot to me personally and I suppose I just hope that others will 'get them'.
Who would you cite as your biggest influences?
There's so many and they do change a lot. Though some remain constant. A teacher once told me that it's like being a big mixing pot, everything you hear goes in, whether you like it or not. Then it gets mixed up and comes out when you write/play. So I do what I can to ensure only the good stuff gets in. I suppose the influences that got me going on the acoustic singer-songwriter trail are the likes of John Martyn, Nick Drake, Richard Thompson and Jeff Buckley. They were the early influences that made me want to write songs. But some other names that have had a big effect on my music are Bob Dylan, Tom Waits, Neil Young, Robbie Robertson, Nina Simone, Eric Bibb, Fionn Regan, John Smith, Paul Brady, Tracy Chapman, Mark Geary, Jon Brindley etc… I could  probably go on forever but I'll leave it there I think. I don't particularly think you can hear much of that in my music but I guess it'll be in there somewhere if you listened hard enough.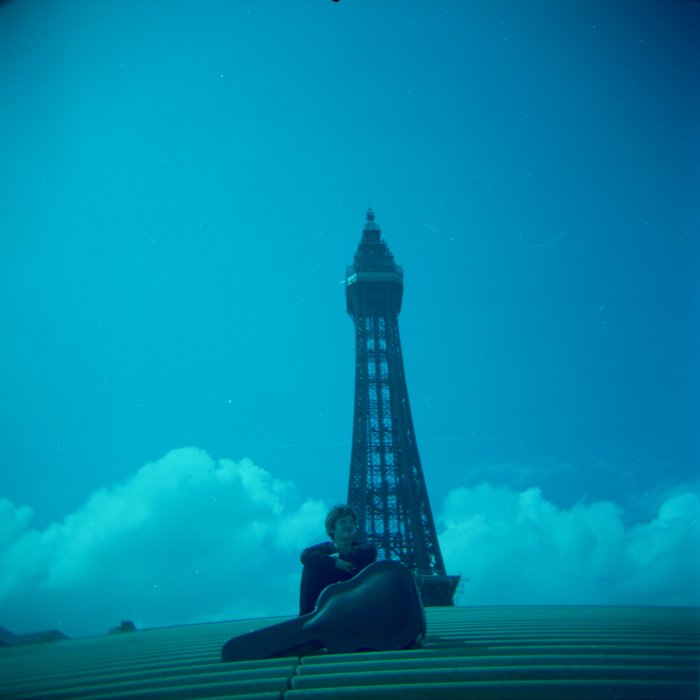 Your tracks are mainly acoustic, what is it about the stripped down sound that appeals to you?
Well I think it's just the way I write. The song usually dictates how it should be treated I think. Most of the gigs I do are solo. So I try to make sure that the songs sound complete with one guitar and a vocal. So when I get in the studio it often seems like the songs just need a little icing on the cake. Which is where the other instruments come in. Saying that though, the album I've just released does have quite a few big tracks on in terms of the instrumentation.
Do you plan to experiment with electric guitars or a louder sound in the future?
That's something I'm thinking about for the next album. I think I'll be playing some electric guitar on it but the core will still be the acoustic I think. The next one will be different in a lot of ways I think because I'm thinking more about the recording process. Now that I've made an album I have a much better idea about how to make another and have a quite a few ideas about what I want to do differently.
You recently recorded 'Simple Twist of Fate' for inclusion on a Bob Dylan tribute album produced by Oxfam. Dylan has an extensive back catalogue of tracks, how did you decide on this one?
Well I was contacted about contributing to the album and told to have a think about what songs I'd like to play. I came up with about 6 that I thought I could do a good job with. Mostly they were songs that I already play live occasionally or have played in the past. If I remember rightly there was 'You're Gonna Make Me Lonesome When You Go', 'Boots of Spanish Leather', 'I Shall Be Released', 'Shelter From The  Storm', 'Just Like A Woman' and 'Simple Twist of Fate'. By the time I got back to them though a lot of those songs had already been taken. So in the end it was between 'You're Gonna Make Me Lonesome When You Go' and 'Simple Twist of Fate'. So I actually recorded them both and in the end decided that 'Simple Twist of Fate' would be the better option, as I felt there was more space in the arrangement which allowed my friend Richard Curran to join me on mandolin and fiddle. I'm pretty pleased with how it came out and I recently got to listen to the whole album. There are some really great cover versions on there so I'm excited about it's release in May.
Last year you did a string of dates in America, how did that come about and how did you find that experience?
Well a friend of mine from Uni went to live over there. His mum's American so he's got a visa and now lives in New York. He just got in touch and asked if me if I was up for it. He'd never organised a tour before so I was pretty doubtful that it would actually happen. So I told him that if he could book a few gigs then I'd get a ticket and then we'd try and sort out some more gigs. Within about 3 weeks he emailed to say he'd booked 6 gigs, a radio show and a college gig. I think I ended up doing about 14 gigs all in all and had a great time.
Do you think it has influenced your writing?
Well I've actually just started writing a song about it so it definitely has in one way. As far as my style of songwriting goes, I don't feel like it's had a dramatic effect. It certainly made me more hungry for touring which in turn has made me more determined to make it happen.
You've recently recorded your debut album 'This is The Place' which was released by Littlest Mojo records, how did you get involved with them?
The guy who runs Littlest Mojo is someone I met whilst studying in Leeds. So I know him and I trust him. He's also a musician so that helps. He plays guitar for Clare Odlum (better known as ODi). I recorded the album independently and then I just asked him if he was interested in releasing it. And he was. So that was it really.
How was the recording process for 'This is The Place', was it quite a smooth production?
Yeah it was fairly smooth. The producer (Gary Hall) was only available at certain times though because he was in the middle of moving house. So there were times when I was doing vocal takes at 9 am.  Which is not ideal if I'm honest. But it worked and we got there. It just took a while because I could only get the studio time once every two weeks or so. I think for the next album I'd like to go into the studio for a week and really zone in on 3 or 4 songs. Then take some time out until I have the next few songs ready. But I'll have to wait and see as I haven't made any definite decisions about where I'm going to work with and who with.
The album artwork looks to be the underbelly of Blackpool's pier, as it's your hometown, do you feel a strong connection with Blackpool and it's music scene?
I don't know really. I was actually born in Cambridge. I grew up in Blackpool though so I do feel a connection to it. I think it's hard not feel something for the place you grow up in. There are so many memories of all sorts of things, good and bad. The album deals with a lot of those memories so I felt like I should reference that in some way. The photo on the front cover was actually something that I found when looking through a friends portfolio. I just thought it looked cool and I felt it would be a good way to get that connection in there.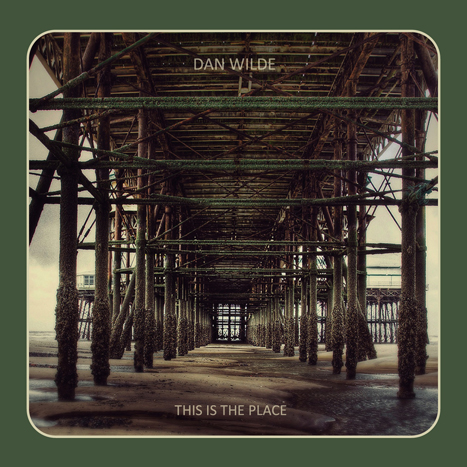 Being a Northern artist, do you feel there is a lot of pressure on musicians to move to London in order to make it?
No, I don't think there's pressure. Some people may see it that way but I don't really. I think it depends what you want. If you want to be a big star then perhaps it's best to go there. But I don't want that. I think it's different for folk artists too in some ways. I want to make a living from music and I want to travel around a play gigs. I think I can do that so for me it's just about playing gigs and slowly building up a fan base. It'd be nice to be offered a big money record deal but I'm not waiting for the guy in a white limo turn up and tell me he's 'going to make me a star'. I don't think that's going to happen so I just look at it in the same way as someone who's starting up a new business.
What are your thoughts on the Northern music scene?
Well as I've not been down South long I have little to compare it to. But I think it's pretty healthy on the whole. Manchester and Liverpool have got a lot to offer. I think for the size of it,  Blackpool has a pretty good music scene. Preston's not bad either. I think it's getting better too despite the fact that there's less money going round for musicians. That could have something to do with it. But I'm no expert on that. But yeah, all in all I think it's pretty good.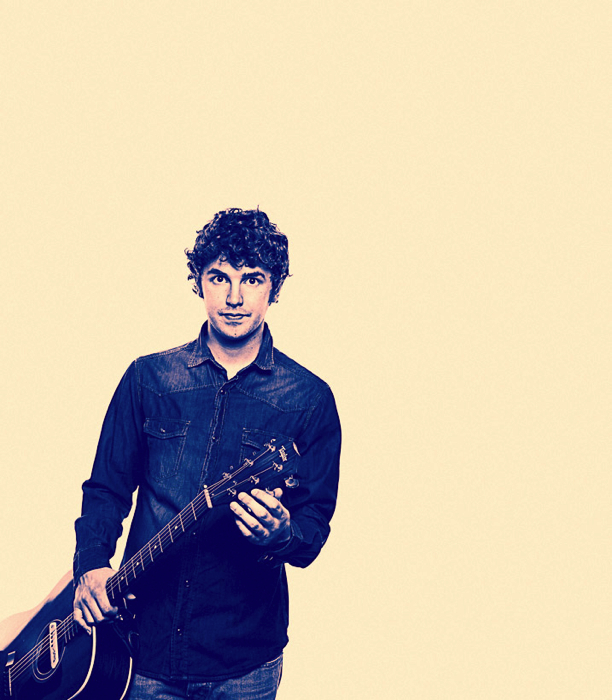 Do you think the Internet is a good asset to unsigned bands?
Yeah it definitely is. It's great publicity. I've noticed that the bands/artists that really put a lot of work into that side of things do a lot better. And in my opinion that's not always because they're the best bands/artists. I probably need to do a bit more if I'm honest. But sometimes it feels like a juggling act between actually playing and writing music and spending time sending emails, Facebooking and Tweeting etc.. So I tend to neglect my Internet based duties as a singer-songwriter. I'm working on it though.
From personal experience, what advice would you offer budding musicians looking for exposure?
Just to play a lot I think. I'd say at least 80% of the gigs I get and the music I sell come directly from playing gigs. At nearly every gig there's someone there that can offer you something. They don't always deliver but a lot of the time they do. Plus it's the best way to build up a fan base. The Internet is also great as I just mentioned. YouTube has done a lot for me.
Can we expect to see you at festivals this summer?
Yeah I'm playing at a few. There's Moonbeams Festival, Beverley Folk Festival, Leave Me Here Festival, Barefoot in Babylon and possibly Cambridge Folk Festival. Not sure about that last one but I think it might just happen. We'll see
What can we expect from you in 2011 ?
Well I'm hoping to get started on another album. I might do some kind of E.P too. I'm also planning a tour of Holland and I'll almost definitely be heading to Ireland too. I'll probably be doing a lot more gigs down south as that's where I'm based now, but I'll be sure to head back up North to see you all soon.
Find out more about Dan Wilde, including information of his debut 'This is The Place' and his upcoming shows by visiting his site.  Alternatively, if you're a Spotify user you can listen online.