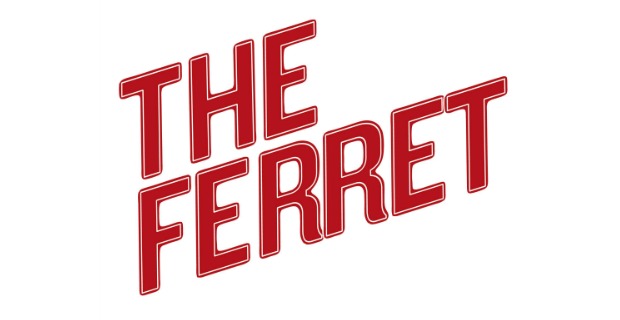 With prestigious neighbours like Manchester and Liverpool, it's no wonder Preston shies into the background when it comes to music. Despite its best efforts at boasting a huge club and pub scene, with Church Street offering an abundance, Preston just hasn't quite managed to pull it out of the bag with the music scene. With the muddled, not-quite-closure of student union-owned 53 Degrees (which now offers a pitiful calibre of acts such as the Lancashire Hotpots and The Smiths cover bands), it's easy to become disheartened.
However, somewhere that has the tendency to slip silently under the radar is The Ferret. Standing as a music venue since 2007 and originally named (cue: Britpop reference) The Mad Ferret, this venue is something a little different. From the outside, placed directly in between a longstanding electronic laboratory and a string of off licences and takeaways, admittedly, The Ferret doesn't look much. However, there is a certain allure to this alternative-pub-cum-live-music venue.
So, why do we at Northern Noise love this place? Inside, the walls are clad with album covers and posters advertising the next big night with hundreds of punters lining the walls and even squeezing into the smallest corners. Every few weeks a new real ale or beer is introduced on tap. The US-style Smokehouse menu offers a whole host of gigantic burgers, hoagies and hot dogs lathered in toppings, with the most ostentatious of the week proudly beaming from the wall. Mondays boast 25% off for students but it's not as if we need an incentive when 'Good for Any O'Cajun' burgers and 'I Fought the Slaw' hoagies are on offer.
A small stage is donned by a single drum kit with The Ferret logo emblazoned on the bass drum. Everything is a little bit intimidating at first but the staff are essentially welcoming. The smooth transformation between day and night, eatery and live music venue, is surprising. Roughly 20% of Preston's population is students but this venue attracts music aficionados from all different backgrounds and of varying ages. Despite being an intimate space, The Ferret accommodates popular bands with armfuls of fans, as well as new and unsigned talents who attract their own smaller following. Successful themed nights, such as Britpop Revolution and Nu-Metal Nostalgia are not done by halves. It seems a once rather niche pub now has a little something for everyone.
According to the venue's music promotor Stuart Box, The Ferret isn't niche at all: "We have a very open music policy. We're always going to be reviewed as an alternative venue, but we have all sorts on. There's nothing we're not open to." Recently the venue attracted hundreds for American rock group Wheatus, whilst still supporting local bands for the rest of the week. The annual weekend-spanning GlastonFerret is approaching its 10th anniversary this year and is guaranteed to engage a crowd of cool, eclectic patrons. Its yearly Battle of the Bands-esque event Last Band Standing involves 25 acts trying to hail to the top in heats, with professional recording time and a BBC Introducing spot on offer as the top prize. With this scope of events taking place at The Ferret, who knows what could be next for the live music venue.
With an absence of any sort of O2 Academy or some such large venue in Preston at the moment, responsibility may have inadvertently been handed over to The Ferret in this respect. In such a student-heavy town, it's perhaps just what this small corner of the North West needs. The Ferret can even cater to your less-than-alternative dad-figure friend, as it's promised to show 2016's Euros. So whether you're after a larger-than-life American eatery, a chance to try exclusive ales and ciders or fancy catching the latest unsigned band in the coolest venue around, The Ferret's got it all.
Words and interview by Samantha Ewen (@FakeTalesofSam).
Keep up to date on all the latest Northern entertainment news by following us on Twitter, Facebook and Google+.