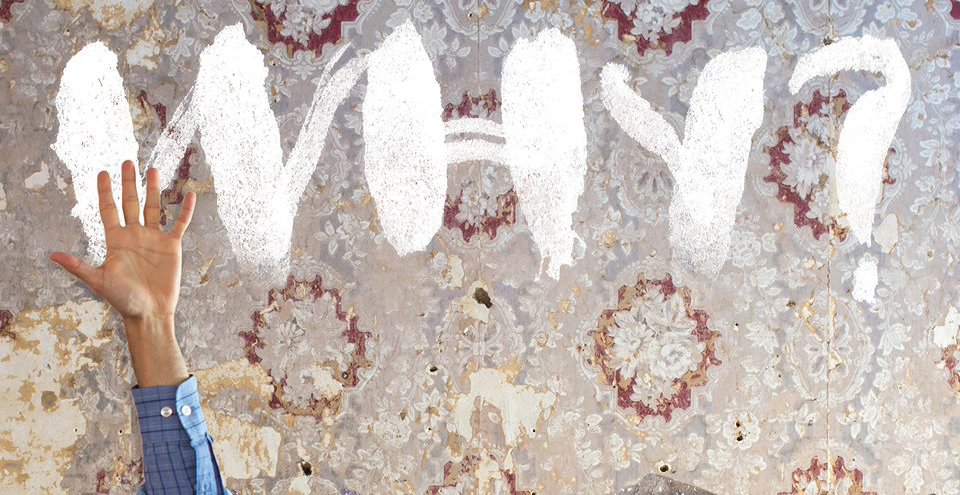 It's been awhile since Yoni Wolf's alt-rock hip-hop quartet Why? visited Manchester. Their last trip was in support of 2012's Mumps, Etc and in the silent years that followed it looked like perhaps they'd decided to call it quits, or at least go on a temporary hiatus. That was until earlier this year when their four year silence was broken by Moh Llhean, a new record that marked a glowing return operating in the sweet spot between Wolf's white-boy hip-hop sound and pensive lyrical prose, and the band's indie, folky melodies. It's their most consistently strong offering since 2009's Eskimo Snow which probably explains why Manchester was so pleased to see them again.
With excitement brewing, it comes as a relief that their new material translates so well when reconstructed live on stage. Moh Llean's debut single, the bouncy "This Ole King" joins album opener "Easy" to kick off tonight's set, with the former encapsulating everything the band do so well: off-beat rhythms, tight lyrics and hypnotic sound. Manchester gives newer tracks like "Proactive Evolution" and "One Mississippi" as warm a welcome as older fan faves too, of which a handful are nestled amongst their back catalogue-spanning set.
Eskimo Snow's "These Hands" is swiftly chased by Mumps Etc's dreamy "Strawberries", however its tracks from the band's breakthrough record, 2008's Alopecia that the crowd can't seem to get enough of. "These Few Presidents" and "Song of the Sad Assassin/Gnashville" get an airing, the latter featuring Yoni rapidly trading vocals with brother and drummer Josiah, bringing a new dimension to the track that goes unnoticed on an iPod. The pounding refrain of "The Vowels Pt II" sets a pulse throughout the crowd before introspective duo "The Longing is All" and "George Washington" bring people back down to Earth just in time for the band to round out their main set.
It's not long before their back on stage for a stripped back encore, with Yoni, Josiah, keyboardist Doug McDiarmid and guitarist Matt Meldon huddled around a mic for acoustic renditions of "The Hoofs", "January Twenty Something" and "Simeon's Dilemma". This trio of tracks clearly won't suffice though and the band are called back for a second encore, this time dusting off "Yo Yo Bye Bye" from their debut record Elephant Eyelash. Maybe next time they shouldn't leave it so long between visits.
Words by Simon Bland (@SiTweetsToo).
Keep up to date on all the latest Northern entertainment news by following us on Twitter, Facebook and Google+.