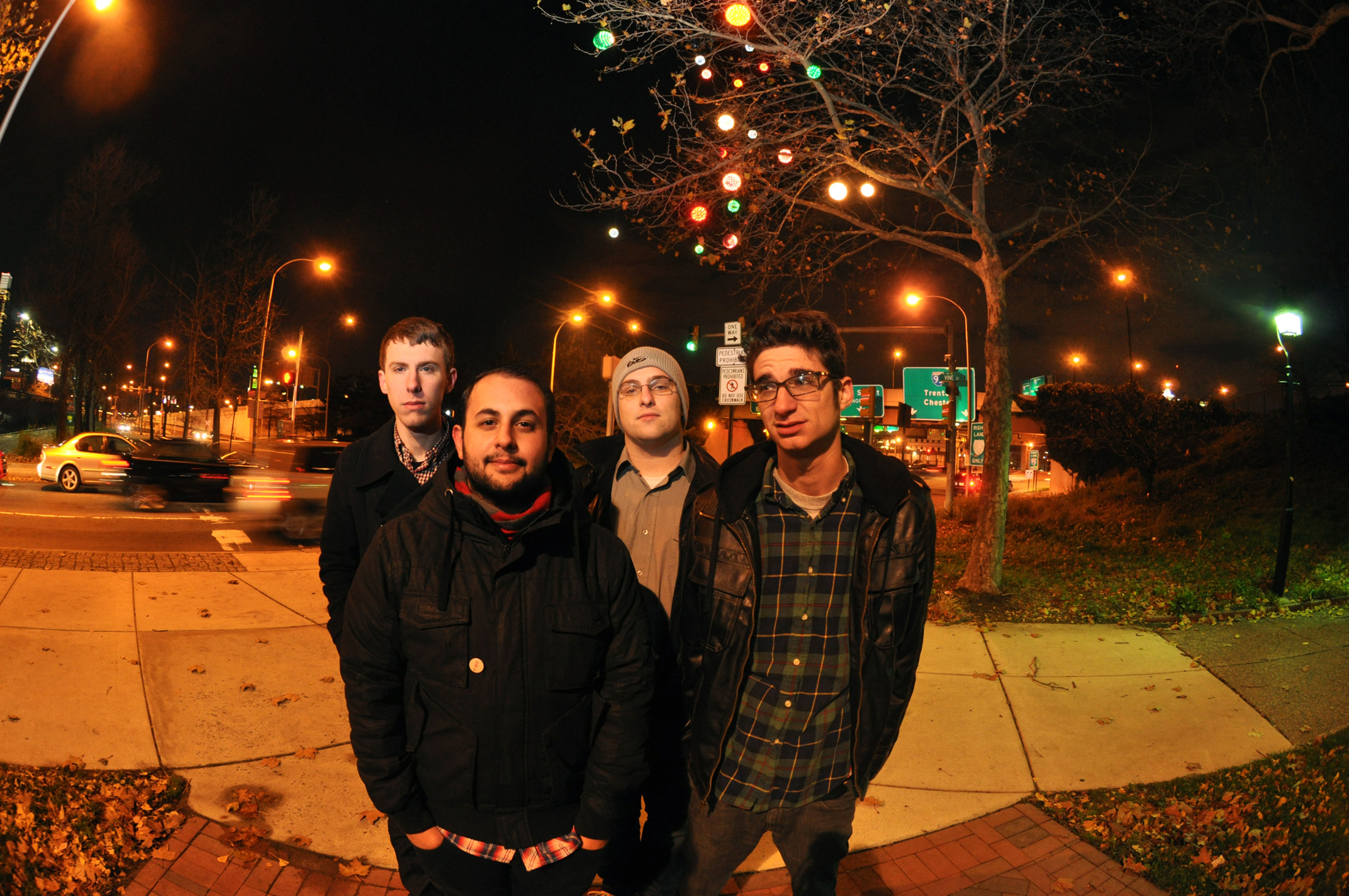 Hot on the heels of their universally well received debut album 'Real Talk', New Jersey pop-punkers Man Overboard return to the UK for an express UK tour with Senses Fail.  Northern Noise caught up with guitarist and vocalist Justin Collier for a quick chat about how the guys are enjoying shows on this side of the pond, their new EP 'The Absolute Worst' and what we can expect from the band in 2011.  The band play can currently be found speeding around the UK, playing Liverpool's 02 Academy 2 on Monday 28th February.  Check out a few words with Man Overboard after the jump.
Are you guys enjoying being back in the UK?
A: Yes! Of course. The UK is always good to us.
Do you find there many differences between the US and UK crowds in terms of craziness?
A: US kids definitely mosh a lot more than UK kids haha

You're mid-way through a huge tour; do you enjoy being on the road and interacting with the fans?
A: Yes, its always fun to meet the people who listen to your band.

You have a new EP out next week, what can we expect from this?
A: Its one new song and one old song!
'Real Talk' received overwhelmingly positive reviews from the alternative press; do you feel the pressure is on to go one better with your next record?
A: Nah, I don't think we really let that shit get to us. We just do us and that's it.

Do you think the band has developed and progressed since the release of 'Real Talk'?
A: Yes, I think the new LP will be slightly differnt but still Man Overboard and still Pop Punk.
When can we expect a new full-length album?
A: Hopefully late September!

What bands are you currently listening to? If you were to have a tour playlist – your favourite 5 tracks that are being played non stop during this tour, what would they be?
A: I'm not sure about specific tracks but today I have listened to….Mother Of Mercy, Iron Maiden, Cheap Girls and Edward Sharpe!
One of your founding members/guitarists Wayne Wildrick departed the band late last year, was the line up shuffle difficult on the band?
A: We were on tour and had to fly out a fill in so it was a shuffle but it was so quick that there we had to adjust real quick.
Can we expect to see you guys back in the UK later this year during festival season?
A: We will be back in Europe (including the UK) between July 13 and August 6th with Polar Bear Club.
What can we expect from Man Overboard in 2011?
A: Tours and Tours and Tours and a brand new LP (in Sept) along with The Human Highlight Reel in April on Run For Cover. Thats EPs, B-Sides and 2 new songs all together.

Your band name is taken from an awesome Blink 182 song, have you had any feedback from the guys in Blink about adopting their song title as your band name? Any plans to tour with them in the future?
A: Haha i wish… one time Zac and Nik met Mark in NYC at Pete Wentz's bar, Angels and Kings but that's about it.
You guys and bands like The Wonder Years are creating a pop-punk revival, similar to how bands like Blink 182 and New Found Glory did when they were starting out, do you feel like you are carrying the pop-punk torch into a new decade?
A: I hope so! It'll be a cool torch to carry…
And finally.. which Star Wars characters would each band member be and why? (Gotta have a random question thrown in, right?)
A: Mike is Jabba The Hut, Zac is Han Solo, Nik is Chewwy and I am C3PO.