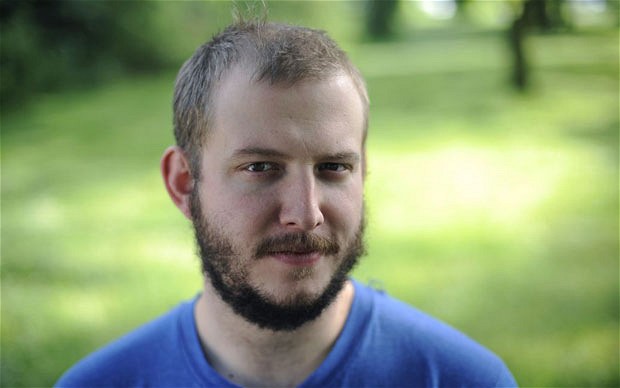 Bon Iver have announced a trio of winter UK dates that include a stop at the Manchester Evening News Arena on November 9th. The Wisconsin band lead by fronted Justin Vernon will also play London's Wembley Arena on the 8th and Glasgow's SECC on the 10th. These will be Bon Iver's only UK shows beyond their appearance at Latitude Festival where they're scheduled to headline in July. This will also mark the band's first return to Manchester since their Apollo show back in October 2011. Check out our review here.
With tickets for their Glasgow show already available, fans will be able to purchase tickets for their Manchester and London arena shows on Friday (22nd June) at 9am. A pre-sale will also be available via CrowdSurge on Wednesday morning. In addition, Bon Iver have also released a mini-record entitled The iTunes Session EP which includes six live performances of tracks from their latest album and a cover of Björk's Who is It? Full tour details and EP tracklisting can be found below.
FORTHCOMING UK TOUR DATES
July 13th – LATITUDE FESTIVAL
November 8th – LONDON, WEMBLEY ARENA
November 9th – MANCHESTER ARENA
November 10th – GLASGOW SECC
iTUNES SESSION
1. Beth/Rest
2. Michicant
3. Holocene
4. Minnesota, WI
5. Hinnom, TX
6. Wash.
7. Who Is It? (Björk cover)
Words by Simon Bland.
Be sure to 'Like' us on Facebook and follow us on Twitter to keep up to date with all the latest Northern music news!