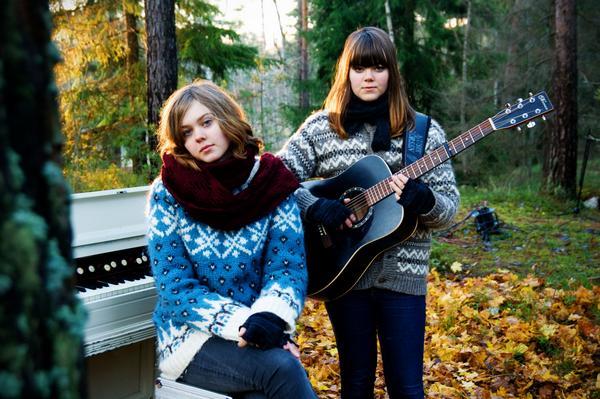 Folk duo First Aid Kit arrive in Manchester later this month as part of an early 2012 headline tour. Hailing from Sweden, sisters Johanna and Klara Söderberg look set to have a busy year ahead of them with their intoxicating new album The Lion's Roar breaking into the UK top ten late last week. No strangers to live music, these harmonious siblings have crossed paths with the likes of Jack White and Conor Oberst in their short careers. The accumulation of their efforts so far has been forged into their new record, their first to be recorded in America and one which employs a traditional folk-rock, rootsy sound whilst not forgetting to drop in a few nods to their Euro-homeland. The album's first single, the enchanting and earthy hymn Emmylou, was released earlier this week and can be found below along with full details of First Aid Kit's upcoming UK tour.
First Aid Kit UK dates:
Thurs 23 Feb Scala London www.livenation.co.uk £14.25 (was King's College)
Fri 24 Feb Academy 3 Manchester www.ticketline.co.uk £10
Mon 27 Feb Kings Tuts Glasgow www.gigsinscotland.com £10
Tues 28 Feb The Wardrobe Leeds www.lunatickets.co.uk £10
Wed 29 Feb Thekla Bristol www.livenation.co.uk £10
Words by Simon Bland.