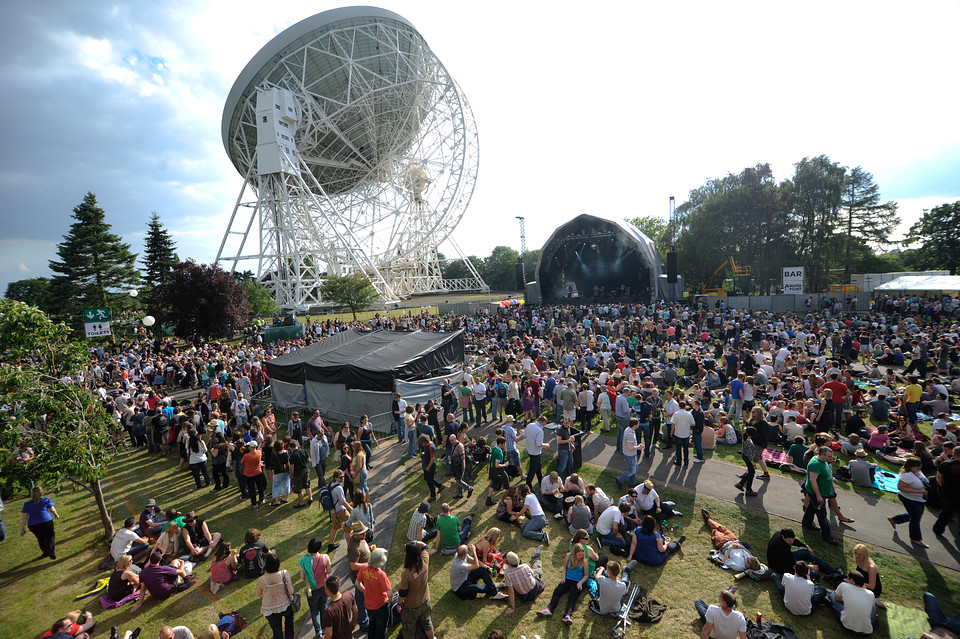 Gomez, Craig Charles and Jake Evans are the latest names confirmed to appear at this summer's Live from Jodrell Bank event in Cheshire. This one-of-a-kind show takes place in front of the iconic Lovell Telescope and promises to deliver both musical and educational entertainment amidst a truly picturesque backdrop. Today's announcement will see Southport's own Gomez treat fans to a journey through their extensive and Mercury prize winning back catalogue and also a solo show from Jake Evans of Bad Lieutenant, a musician who's day job band has featured members of New Order and Blur's Alex James.
Craig Charles also promises to add to this years festivities by appearing for an exclusive Q+A ahead of the debut of Red Dwarf's 10th series. Known to fans as the ship's resident slob Lister, Charles will be conducting this exciting event in the Science Arena with a scientist at hand to discover just where science fact and science fiction intertwine.  These new additions will join a line up that includes performances by Paul Weller, Elbow, Graham Coxon and Little Barrie over two nights on the 23rd and 24th of June. More info on Live from Jodrell Bank can be found here.
Be sure to 'Like' us on Facebook and follow us on Twitter to keep up to date on all the latest Northern music news!
Words by Simon Bland.