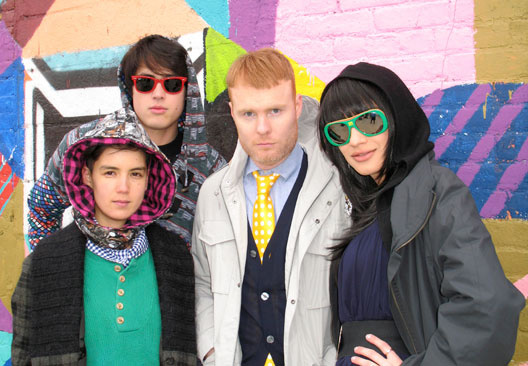 New York dance collective Hercules & Love Affair return to UK shores this month for nine exciting dates promoting their latest record 'Blue Songs'.
Fronted by DJ Andy Butler, Hercules & Love Affair played a packed-out London show at Heaven on the eve of 'Blue Songs' release earlier this year. Their return to our side of the pond will see the band play a series of intimate shows at some of the North's most exciting venues including Faversham in Leeds and Fac 251 in Manchester.
Their loose punk-funk vibes and pulsing electro grooves have earned the band an impressive word of mouth reputation, only furthering the escalating hype surrounding their live performances.  Full details of the bands UK tour can be found below, along with the atmospheric video for their single 'Blind'.
UK Tour Dates
MARCH 10th BRIGHTON, Digital
MARCH 11th LONDON, Village Underground
MARCH 12th LEEDS, Faversham
MARCH 13th, LIVERPOOL Mojo
MARCH 14TH,  SHEFFIELD, Foundry
MARCH 16th BRISTOL, Metropolis
MARCH 18th MANCHESTER Fac 251
MARCH 19th GLASGOW, Arches
MARCH 20th ABERDEEN, The Tunnels
Discover more about Hercules & Love Affair here.