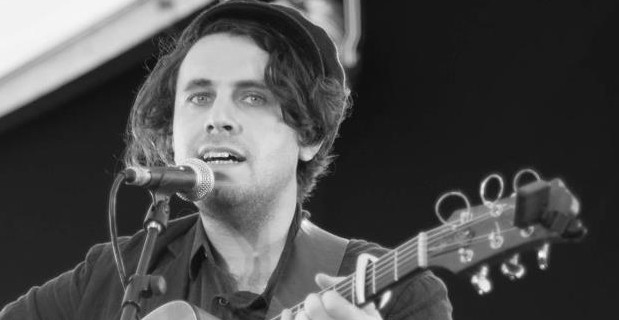 We've like Pete Roe ever since he helped us carry a merch table around The Deaf Institute. That was when we were putting on Lucy Rose as part of our help with Clash Magazine's Issue Launches and he was the support act.
Supporting someone like Lucy is sure to have gained him many new fans and it's now time for him to take the step up and headline his own UK tour in May.
But it's not just us that recommend him, Pete is a highly respected musician, both by his peers in the London Folk scene (Laura Marling as a band member, Mumford & Sons) and US artists such as Ryan Adams.
He's playing all over the UK to show off his debut album, 'Our Beloved Bubble' (released May 6th) which will take in Manchester on the 3rd May and Leeds on the 4th.
His guitar style owes much to British folk guitarists of the 1960's such as Bert Jansch and John Martyn, his songwriting owes more to American songwriters such as Paul Simon, Neil Young and indeed Ryan Adams – whom he cites both as an influence and now a fan.
To give you a taste, here's a video of him performing for our friends at MCR Scenewipe, back in 2010.
words Daniel Savage
—————————–
The Beloved Bubble Tour
Thursday 2nd May        The Cookie Jar, Leicester http://www.gigantic.com
Friday 3rd May:            The Soup Kitchen, Manchester http://www.gigsandtours.com/
Saturday 4th May:        Live at Leeds, Leeds  http://www.liveatleeds.com/
Sunday 5th May:          Poetry Club, Glasgow   http://www.gigsinscotland.com/
Tuesday 7th May:         Unitarian Church, Dublin
Thursday 9th May:        St Marks Church, Dalston  www.communionmusic.co.uk/live
Friday 10th May:           Glee Club, Birmingham  http://www.glee.co.uk/birmingham-music
Saturday 11th May:       Moon Club, Cardiff http://www.seetickets.com/
Sunday 12th May:         Folkhouse, Bristol  http://www.alt-tickets.co.uk/alttickets/home_pete_roe.html
Monday 13th May:        The Greys, Brighton  http://www.ticketweb.co.uk/
For further details: www.peteroe.org