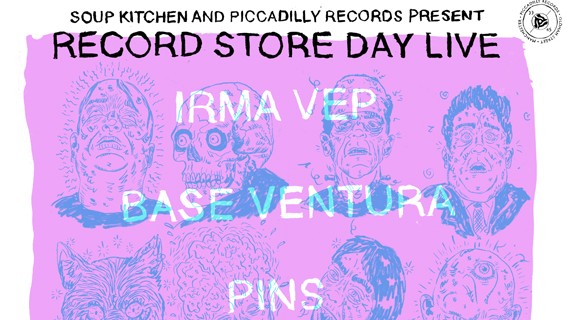 Soup Kitchen have recently announced that they will be holding a super show on Record Store Day in Manchester on Saturday 21st April alongside Piccadilly Records.
Record Store Day came into being in 2007 when over 700 independent stores in the USA came together to celebrate their unique culture. The UK followed suit and 2012 is the fourth celebration of the UK's unique independent sector. It is a fantastic chance to see all of the independently owned record stores come together and get them supported in this age of digital download.
Here is a video of the 2009 Record Store Day at Piccadilly Records:
This year has a great line up with local bands like Milk Maid and recent Guardian "Band of the Day" – Pins. It's a full day event so wake up early and get there for the 11am start, with the last of the music finishing at 7pm.
Make sure you go to Piccadilly Records before hand. After any purchase you will receive a stamp for free entry as well as 10% off food and drink at Soup Kitchen!
Full Line-up:
IRMA VEP
BASE VENTURA
PINS
YOUNG BRITISH ARTISTS
DIE HEXEN
MILK MAID
SHINES
words by Daniel Savage