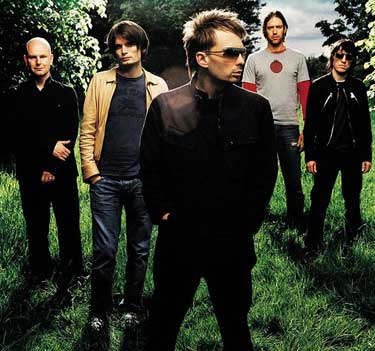 It's been an exciting day for live music fans. Hot off the heels of Tenacious D announcing plans to return to the UK, Brit mega-band Radiohead have also confirmed that they too will be hitting the road later this year. The Oxford act are currently touring their latest record King of Limbs in North America but have revealed today that they'll return to the UK in October for three arena dates. Radiohead will kick off their express tour at the Manchester Evening News Arena on October 6th before heading South for two nights at London's O2 Arena on the 8th and 9th.
So far, these shows are the band's only confirmed UK appearances of 2012, however they have scheduled a few European and festival stops during summer. Radiohead's current live set has regularly featured two new tracks, Identikit and Cut A Hole. You can check out both below along with full details of their upcoming tour.
Be sure to follow us on Twitter and Facebook to keep up to date on all the latest Northern music news!
UK Tour Dates:
6th Oct – MEN Arena
8th Oct – O2 London
9th Oct – O2 London
Words by Simon Bland.