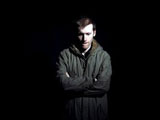 22-year-old Calumn Wright insists the nearest he's come to having fun with drugs is accidentally taking three paracetamols instead of the doctor recommended two. Yet he is the one experimenting with D/R/U/G/S, and getting many clubbers hooked in the process.
The biggest high so far for this electronic act had to be when playing to a packed venue at Manchester's In The City 2010, and subsequently providing one of the most talked about sets of the festival.
Wright began his musical life in a punk band, but rumours are that he decided to leave and go it alone as an electronic producer because he found it too hard to work with other people. How anti-authority is that? Onstage he is joined by friend, George Haydock, whom he bonded with over the aforementioned love of punk and a soft spot for Forward Russia in particular.
The progressive soundscapes created as D/R/U/G/S however, are a world away from any previous punk roots. Theirs is a textured, canorous sound which is well suited to the come down after a rebellious rave. Love/Lust, set for release on May 9th, is an exemplary debut, placing the duo right into the current mix of esteemed producers, from the Eastern influenced Gold Panda through to the witch-core of Salem. Mixing the dark ambient moments of pioneers such as The Orb with a vocal cut reminiscent of Mount Kimbie's post-dubstep success, the track has a nonchalant self-assured edge which few can master with such ease.
Watch D/R/U/G/S Glasto Set Live Here… http://goo.gl/BB8ZA