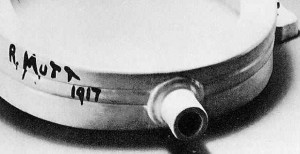 Continuing with our search for reclusive restroom doodles, today we present to you the third installment of our regular Northern Noise feature: Toilet Art. We've all been there. Drunkenly wandered into the loo after a few drinks only to find yourself gazing at the beautifully bizarre work of art that adorns the station's scribbled walls. This regular article aims to bring together the best scratched, inked or burnt artwork from the North and tell you exactly where to find it and admire it.
Our third offering is a double bill of artwork from the toilet stalls of Nexus Art Café in the heart of Manchester's bustling Northern Quarter. What these pieces lack in time and effort, they more than make up for in chuckle-ability. Obviously the result of a quick in and out visit, these Daniel Johnston-esque doodles are guaranteed to put a smile on your face.
#3: It Smells Funny In Here…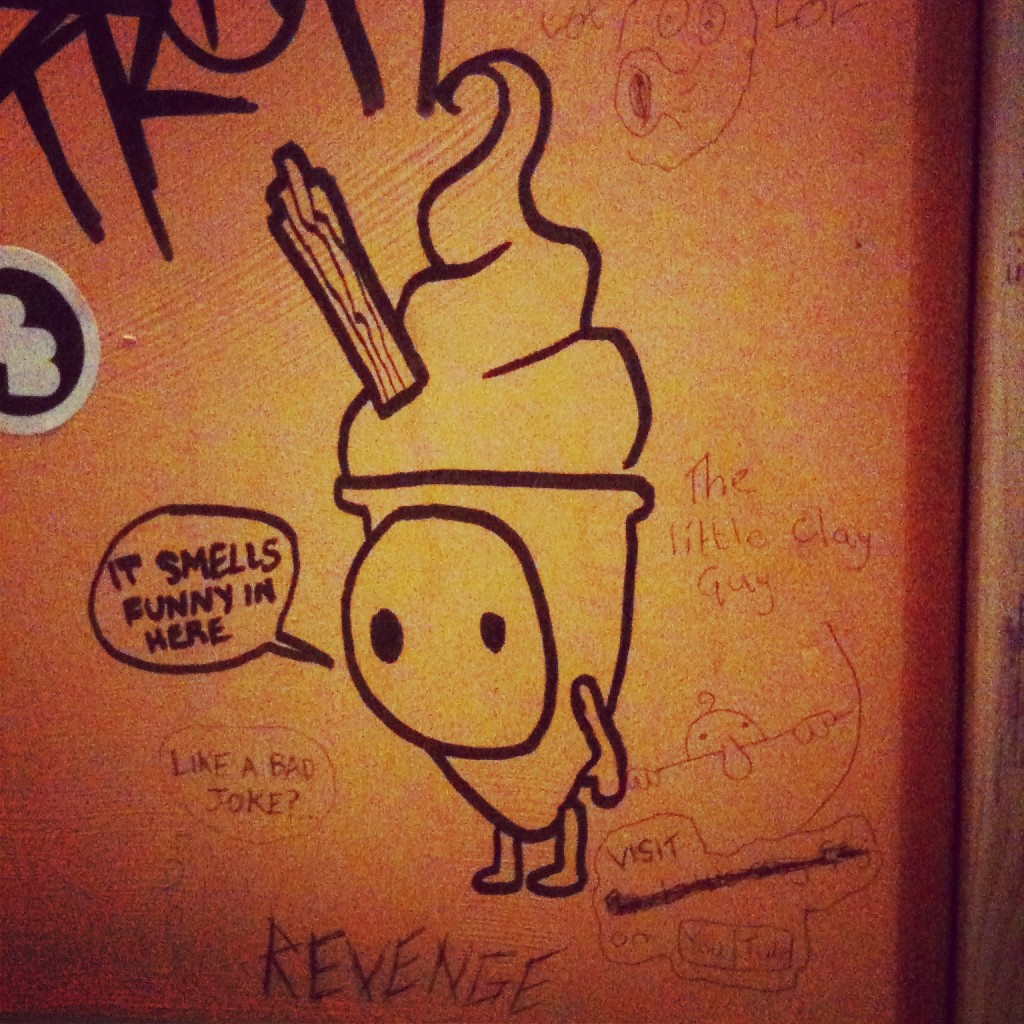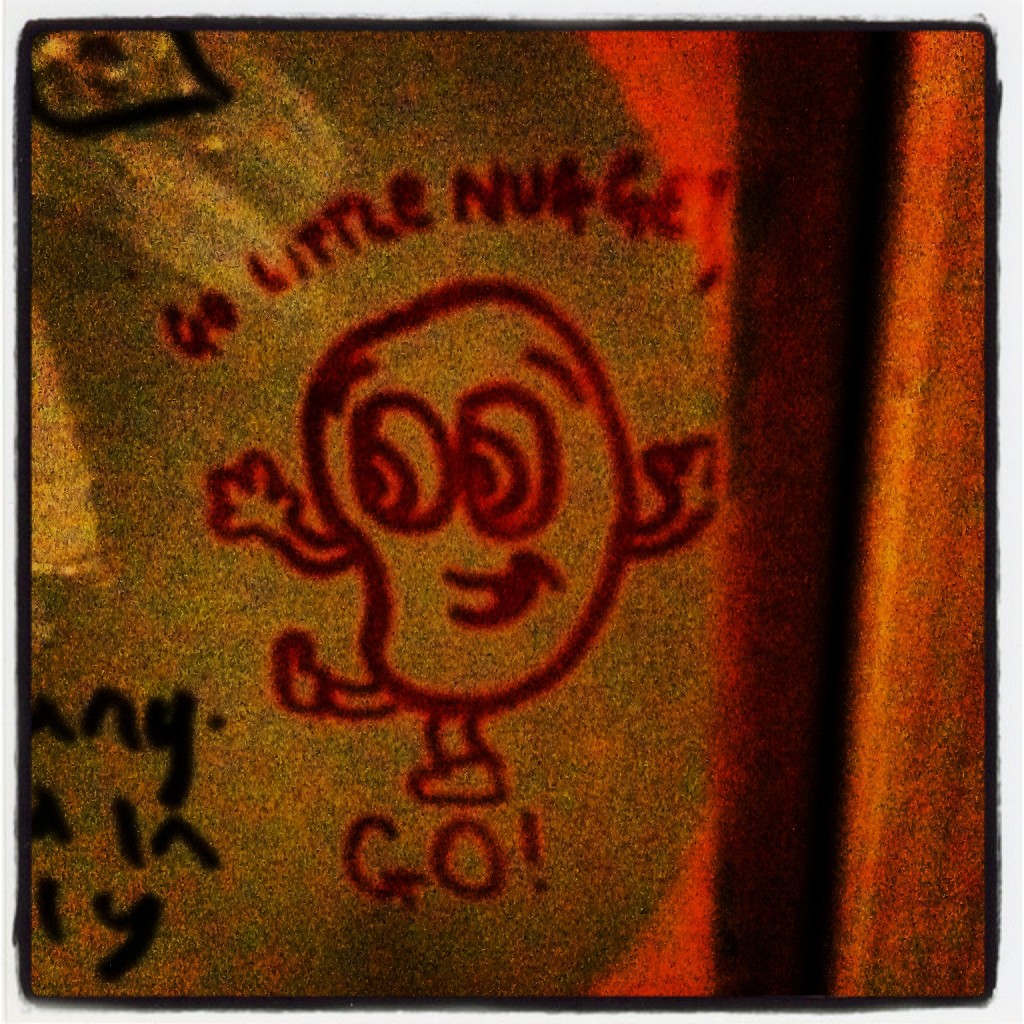 Find it: Nexus Art Café, Manchester. Downstairs men's toilets, hidden behind the cubicle door.
Discovered by: Simon Bland.
Seen some toilet art that you want to share? Send in your photos along with your name and where you've found them to Contact@NorthernNoise.co.uk with 'Toilet Art' as the subject line.
Be sure to 'Like' us on Facebook and follow us on Twitter to keep up to date with all the latest Northern entertainment news!