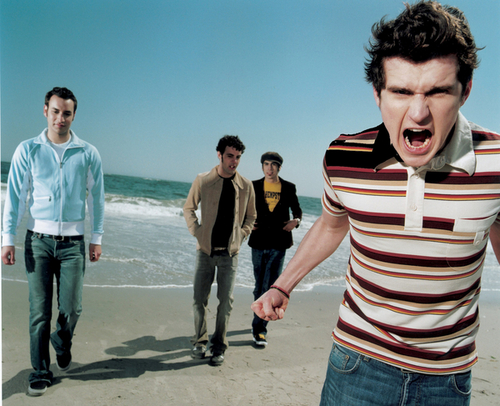 Brand New will return to the UK next February after a year-long absence. The New York five piece has scheduled a string of dates at a selection of intimate venues across the country, including a stop at Manchester Academy. This nine-date tour will hopefully squash rumours about the band's plans to call it quits. Frontman Jesse Lacey and co released their fourth full-length album Daisy in late 2009 before playing their largest UK headlining show to date at London's Wembley Arena. Then things went a bit quiet. In early 2010 Brand New added more fuel to the break-up rumour fires by revealing that they had fulfilled their contract with Interscope Records and were, for the first time in years, unsigned. However, the band had not split and quickly hit the road for a brief US tour on which Lacey revealed that Brand New has plans to record new material soon, but are experiencing temporary difficulties. Lacey told a Baltimore crowd that they are "tired of bumming you guys out. We're trying to write something happy." Maybe UK fans will be the first to hear the band's optimistic new material. Full tour dates can be found below.
O2 Academy Bristol – February 8th 2012
Manchester Academy 1 – February 9th 2012
Guild Hall, Southhampton – February 10th 2012
Roundhouse, London – February 11th 2012
O2 Academy Glasgow – February 14th 2012
O2 Academy Birmingham – February 15th 2012
O2 Academy Newcastle – February 16th 2012
University Great Hall Cardiff – February 17th 2012
Tickets go on sale Friday September 16th.
Words by Simon Bland.