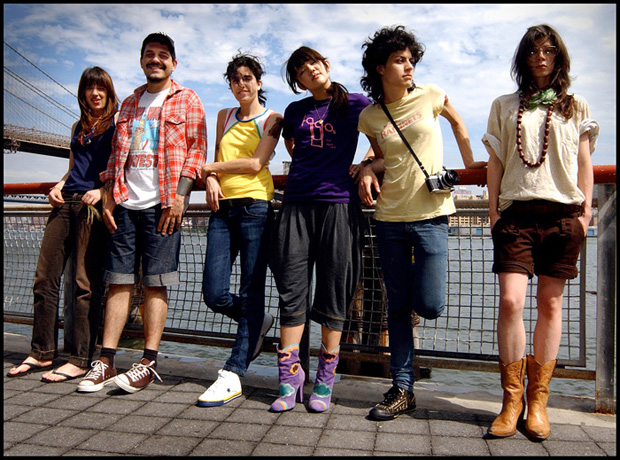 Brazil's elecro-rave troupe, CSS, are taking to the road again and releasing their third album in August. Entitled La Liberacion, the record looks set to free them from New Rave shackles previously imposed by the music press, and see them confidently placed back in the forefront of alternative music.
La Liberacion will be released on August 21st and the group will be performing material from the record in Manchester a week after its release at Club Academy. Having toured relentlessly since 2006, and admitting to having 'serious management issues,' the three year break since 2008's Donkey, sees a reinvigorated outfit ready to get back on the road and prove themselves again.
New material was recorded in São Paulo. "Being in São Paulo helped a whole lot. I don't like being a foreigner for too long. I was in love with my life. Feeling energetic. I was feeling inspired and happy," explains front-woman, Lovefoxxx. "I think it's a celebration of our friendship," she continues. "People should liberate themselves. When we came to this title we got so high, it made perfect sense with the lyrics and the feeling we were getting," enthuses producer and multi-instrumentalist, Adriano. The first single to be taken from La Liberacion will be called Hits Me Like A Rock, and features Primal Scream front-man Bobby Gillespie.
Words: Simon Butcher
Other Stories
Kaiser Cheifs Release 'Make Your Own' Album
Ren Harvieu Announces New Single
TNA Wrestling