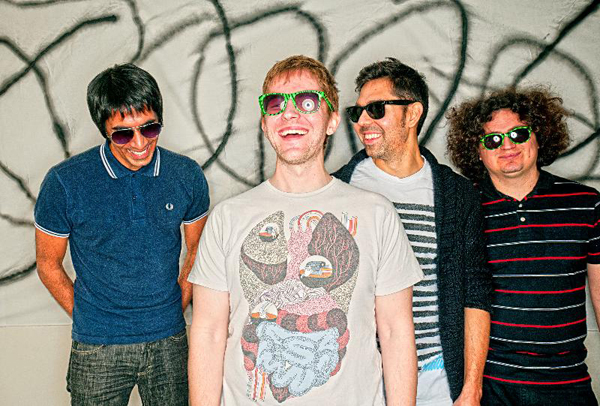 Emo veteran's Saves The Day have a busy few months ahead of them. Next week their latest album Daybreak will be unveiled to fans across the globe, after that, they're heading out on tour with comeback kings Yellowcard. Both bands will arrive in the UK in late November to kick off a string of dates including one at Manchester's Academy 2. Daybreak is the final chapter of a concept album trilogy that started with the release of 2006's Sound The Alarm and continued with 2008's Under The Boards. The video for the record's debut single Deranged and Desperate debuted earlier this week. It's director Stephen Penta had this to say: ""I wanted the Deranged and Desperate video to reflect the feeling of losing your way but finding it again, so I set out collecting drawings from artist friends. The concept was to have adults create drawings using only "childlike" materials, but to have all the themes deal with specifically "adult" aspects of their personal lives, or directly with lines and themes from the Saves the Day lyrical catalog. There was something that just seemed a perfect fit pairing the imagery of ids, forced into adult clothes, throwing away their adult stress and getting back to their natural childlike state." Check out the video and UK tour dates below. Daybreak is released on September 12th.
SAVES THE DAY / YELLOWCARD UK DATES
28th Nov Glasgow Garage 0844 499 9990              
29th Nov Birmingham HMV Institute 0844 248 5037           
30th Nov Manchester Academy 2 0161 832 1111
1st Dec London HMV Forum 0844 847 2405
Words by Simon Bland.