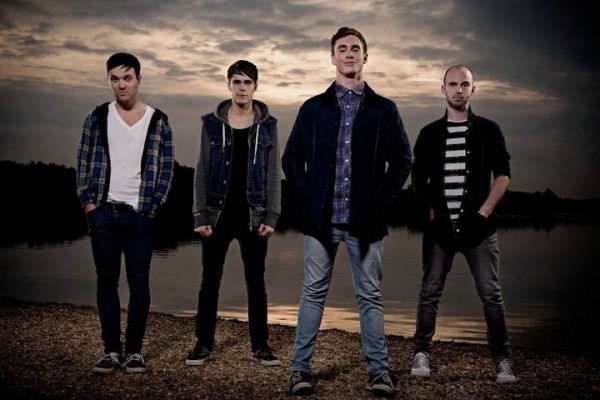 With their newly released single Beautiful Morning getting a regular spot on the airwaves thanks to Radio 1, you can sense the electricity in the air as Don Broco get ready for their set. There's an unmistakable feeling that something great is about to happen on this intimate Kerrang Introducing stage. And as it turns out, 'something great' was definitely an understatement. Opening with the slightly tongue in cheek but powerful Thug Workout they certainly get a workout from this crowd who waste no time getting stuck straight in.
From the first crunching chords to the crowd singing along to some rather memorable lyrics  – "Sexy girls come up to me and they always come if you know what I mean" and "I've shagged a load of girls and they loved it loved it, they fucking loved it loved it" are just two examples – they whip the room into a frenzy. But this band aren't all about the crazy riffs and novelty vocals, as they show with their single Beautiful Morning, a bouncy, energetic song that lifted the room even higher. With its infectious chorus it's obvious why this is their debut single, as the crowd demonstrated by singing every word. Other notable songs included I'm Good, a change of pace from the rest of the set and perfectly executed creating a really relaxed atmosphere and Dreamboy which the band ended their set with, a great choice as this really got the crowd riled back up and bouncing around to the catchy guitar riff this song is based around.
All in all, it's obvious by this performance that this band are set for big things, from the moment they took to the stage it was clear that they controlled the room and they executed their set with energy, precision and a stage presence that will carry them forward through the music industry.
Words by David 'Otto' Ramsden.