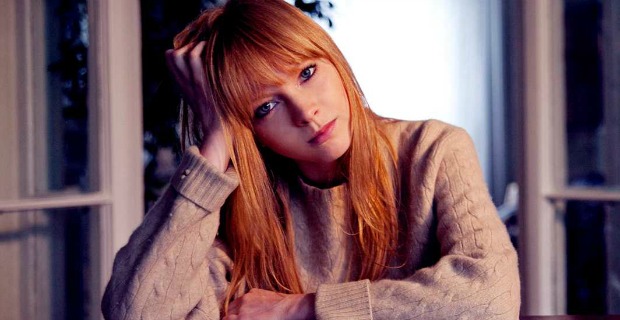 Lucy Rose crashed into our world when her honeyed vocals appeared on albums from Bombay Bicycle Club, Manic Street Preachers and Peace. With two of her own albums under her belt, both released with Columbia Records, the Warwickshire folkstress has been creating quite the storm with fans of indie folk music since 2012.
The 26 year old multi-instrumentalist began performing and writing music at age 16, displaying intricate talent. There's a perfect blend of purring, angelic vocals with stormy bass and melodic guitar, and an endearing and adorable humbleness to her personality.
Rose is a little less than Plain Jane, despite her tracks being a unique brand of easy listening. Her vocals on albums Like I Used To (2012) and Work It Out (2015) fit in with a specific style of popular female warbles – that of folk rock queen Laura Marling and powerhouse Florence – but there's no pretentiousness with Lucy Rose. Forget cryptic lyrics, overcomplicated riffs and sparkly stage wear; what you see is what you get. Expect an acoustic guitar, timid stage presence and Adidas Gazelles.
There's a calm sincerity amongst Lucy Rose's work, with her lyrics acting as an innocent yet haunting insight into her life. Once her sugary sweet vocals are teamed with bolshie bass and down to earth lyrics, there's no stopping it: heart strings will be tugged at. "Middle of the Bed" is a groovy ode to getting over that ex, whilst "Lines" is packed with intense basslines and that essential power chorus.
Vogue magazine once described her as one of indie music's breakout stars for 2012 and her music has featured on hit TV shows such as Skins, Catfish: The TV Show and The Vampire Diaries. How's that for "just some indie band's backing singer", eh?
Catch Lucy Rose at Manchester Academy 3 on 19th October.
Words by Samantha Ewen (@FakeTalesofSam).
Keep up to date on all the latest Northern entertainment news by following us on Twitter, Facebook and Google+.