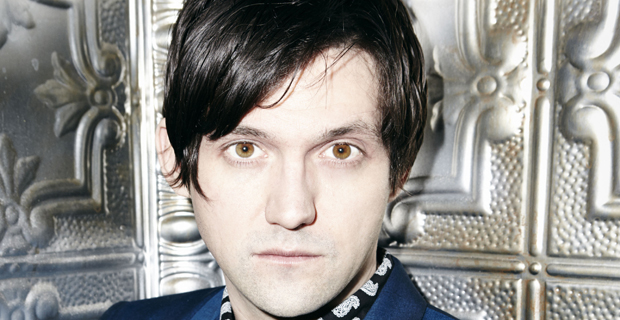 There's something about gigs in unusual settings that makes them hard to forget. When the artist you're viewing just so happens to be the perfect fit for that off-the-beaten-track venue, then you know you're in for something truly special. This anticipatory vibe is buzzing through Manchester Cathedral tonight; its 500 strong congregation stood patiently before a church altar awaiting the arrival of Bright Eyes frontman Conor Oberst. They're here for worship but with beer cans in their hands, it's not the kind you might expect from most church-going folk. However, as Oberst steps into the stained-glass sunlight and kicks into new album track "Time Forgot", holy transcendent experiences suddenly feel like a distinct possibility.
Travelling without his Bright Eyes or Mystic Valley bandmates, support act Dawes act as Oberst's backing band for a set that spans the (surprisingly lengthy) career of this emo-folk fave. His lack of focus works in the favor of fans, as we're treated to samples from all corners of his storied back catalogue, from Digital Ash In A Digital Urn, new solo effort Upside Down Mountain and seminal classic I'm Wide Awake, It's Morning. It's tracks from this last album that prove the most captivating, slowing down time and stopping fans dead in their tracks.
However for every stripped back confessional there's an equal amount of gusto. Dawes keep the pace high during electric renditions of LIFTED toe-tapper "Bowl of Oranges", Digital Ash tune "Hit The Switch" and Cassadaga's "Soul Singer in a Session Band". Dipping into his bag of solo tracks, Oberst dusts off the touching "Cape Canaveral" and folksy ballad "Danny Callahan", much to the delight of fans. Upside Down Mountain has seen the song-man produce some of his strongest work to date, with tracks "Zig-Zagging Towards The Light", "Artifact #1", "Double Life" and "Desert Island Questionnaire" getting a welcome airing during tonight's show.
However it's hard to deny the raw, captivating power of Oberst's I'm Wide Awake, It's Morning performances. "We Are Nowhere And It's Now", "Old Song (For The New World Order)" and "Lua" effortlessly stun Manchester into silence with nothing more than the frontman's delicate guitar and trembling voice. A vulnerable run through of 'Poison Oak" pushes things into holy-territory in this very holy-setting, before a bustling rendition of "Another Travelin' Song' marks the end of Oberst's set and his return to the road.  Fans may have entered Manchester Cathedral tonight on the fence but they're leaving with their (bright) eyes open.
Words by Simon Bland (@SiTweetsToo).
Be sure to 'like' us on Facebook and Follow us on Twitter to keep up to date with all the latest Northern music news!