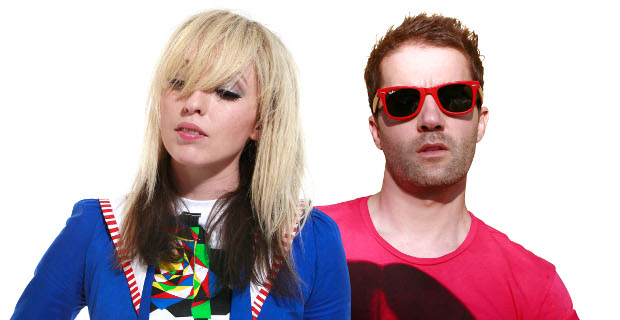 The Ting Tings are finally onto their second album. It's taken almost 4 years to find the right way to express themselves since their number one debut We Started Nothing.
Deciding to break from Manchester and the UK altogether, they – Katie White and Jules de Martino – relocated to Berlin. The result is Sounds From Nowheresville.
If there is one word you would use to describe The Ting Tings in 2008, it is 'catchy' – sometimes incredibly so. The hook in That's Not My Name was as catchy as crack cocaine, looping over and over again in the brain. Can the same be said about them in 2012?
Well, sort of. In most parts, they have kept to a formula of hook first music. Not exactly in the same vain as the initial singles which garnered so much attention, but Day By Day, Soul Killing and Guggenhiem definitely have the repetitive, engraved into your brain after 3 plays, sound. There's no great depth, but that's not what fans of the band want. They want danceable tracks which they can hear over and over again in indie-ish nightclub and these are provided in moments on the album like Hang It Up (The first single) and One By One.
However, the overall feeling of the album is that it isn't very cohesive. There doesn't seem to be an overriding theme or statement being conveyed. Help seems like it's been crowbarred in from another album and the mish-mash of sounds and genres is a little confusing.
Variety is the spice of live but that's the reason why you listen to a number of different bands. You know where to turn in differing moods. This album won't fit into a mood – it's a collection of moods. One song will fit into your pre-night-out soundtrack, another into your Chillout list.
For those of you (like me) who are beginning to grieve the death of the album will not find solace here. This isn't a full work of art, nor a true expression of the band at a point in time.
What it is though, is good collection of songs. A catalogue of material for us to pick and choose our favourites and forget about the others.
But maybe that's all it was supposed to be.
Words: Daniel Savage